(5) When the types of materials stored are single or the reserves are small, use independent storage silos or separate rows. When there are many types of materials stored or large reserves, they can be arranged into silo groups to further improve economic benefits.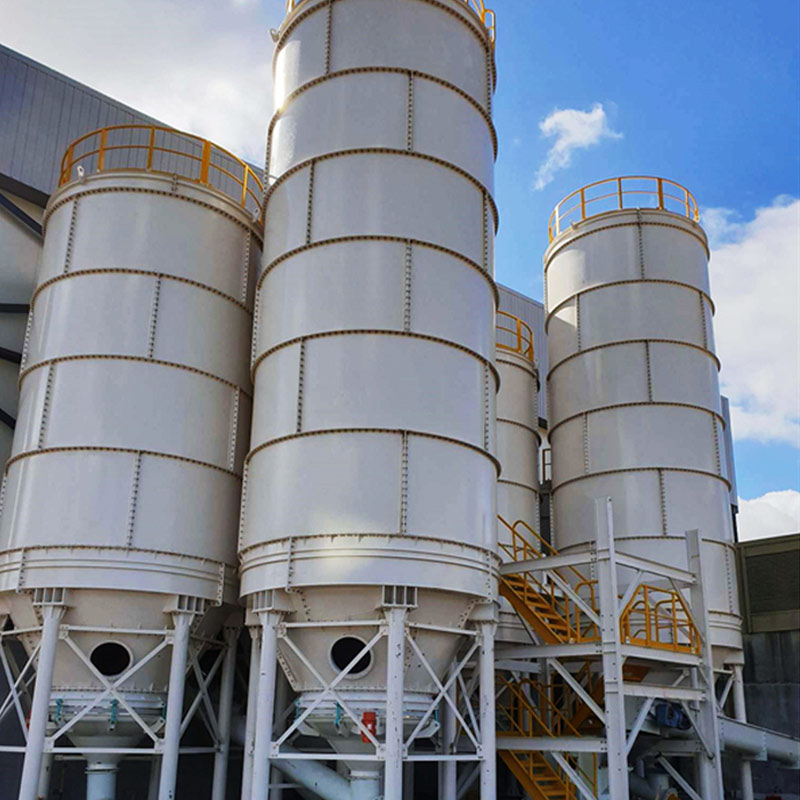 Sugar Silo Storage System


The purpose of process control for bulk sugar is to ensure that the sugar maintains stable quality standards during long-term storage without absorbing moisture, caking, or contamination. After the sugar is dried, it enters the regulating silo through the sugar conveyor and is evenly distributed through the sugar distributor. The sugar moves from top to bottom in the silo. An air distribution device is installed at the bottom of the silo to ensure uniform contact between the dehumidified cold air and the sugar to ensure the curing effect, and a powdered sugar collection device is installed at the top.


In addition to the original receiving, drying, in and out of silo, the process design of the steel silo should also include temperature and humidity control systems and ventilation systems. Temperature and humidity control and ventilation and cooling systems are important measures to ensure the safe storage of materials in steel silos. The sensor cable is in contact with the material, and the temperature and humidity of the stored material are displayed and printed by the temperature and humidity detector. According to the display of the temperature and humidity measurement system, the fan is started to exchange heat between cold air and the material to achieve the purpose of cooling and humidification, thereby extending the storage period of materials.