May.16, 2020Keywords: Steel Grain Silo For Sale,Corrugated Plate Steel Grain Silo,Corrugated Plate Steel Grain Silo For Sale
The wall of the steel grain silo is corrugated, and the galvanized sheet is generally used for the board. Its thickness is usually 0.8 to 4.2 mm, and the thickness of the bin wall can reach 8.4 mm. Corrugated wallboards mostly adopt the rolling process, and are produced in batches by a mechanical molding production line. The production line can automatically produce corrugated plates of various specifications.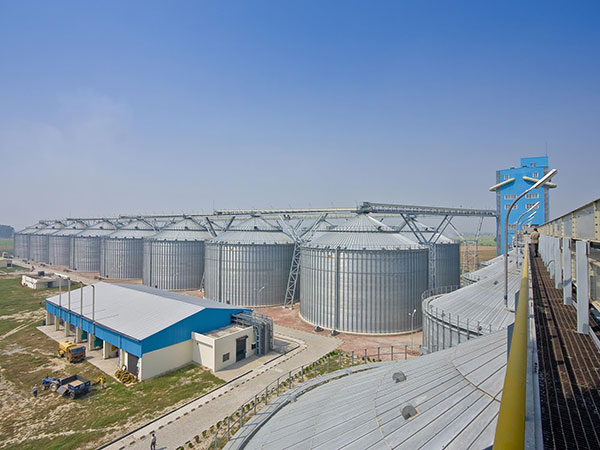 SRON's corrugated plate steel grain silo for sale, it is used standard materials for large-scale industrial production, convenient transportation and fast on-site assembly. Single silo capacity range of 10-15000 tons.

SRON is the leading general contractor for bulk material storage projects in China. We are committed to providing safe, reliable, technologically advanced corrugated plate steel grain silo, as well as complete set of equipment and EPC solutions for the storage of bulk materials such as grain, farm, paddy, seed, bean, beans, soybean, coffee beans, rice, millet, corn, maize, wheat, barley, oat, malt and sorghum. It is our vision to build an international brand in the field of bulk material storage. We will provide you reliable service with a professional, rigorous and pragmatic attitude!