May.17, 2020Keywords: 500tons Grain Storage Steel Silo,1000tons Grain Storage Steel Silo,Grain Storage Steel Silo
The steel grain storage steel silo is suitable for indoor finished grain storage, easy to pack, discharge, clean, and suitable for environments with more rain, and the steel granary is the most popular product in the world, leading the sales. There are also rice steel silo and corn steel silo , Wheat steel silo, rice steel silo, etc.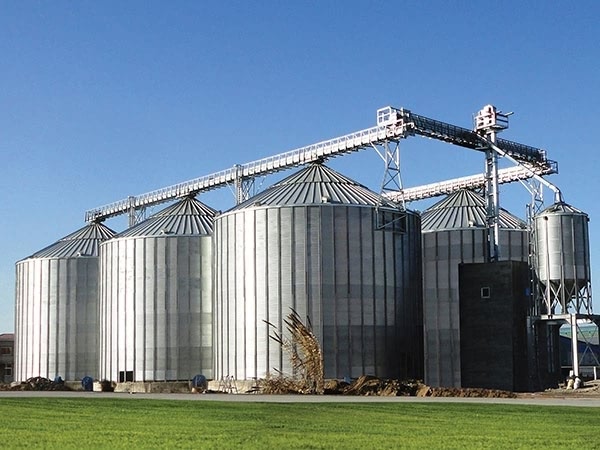 Our 500tons And 1000tons Grain Storage Steel Silo And 1000tons Grain Storage Steel Silo have those advantage: Insulation Stable Change, Secure Stable Grain Quality During Long Time Storage, Patented Technology, Low Investment.

SRON is the leading general contractor for bulk material storage projects in China. We are committed to providing safe, reliable, technologically advanced 500tons grain storage steel silo and 1000tons grain storage steel silo, as well as complete set of equipment and EPC solutions for the storage of bulk materials such as grain, farm, paddy, seed, bean, beans, soybean, coffee beans, rice, millet, corn, maize, wheat, barley, oat, malt and sorghum. It is our vision to build an international brand in the field of bulk material storage. We will provide you reliable service with a professional, rigorous and pragmatic attitude!