May.21, 2020Keywords: Large Grain Silos,1000ton Large Grain Silos,Large Grain Silos 1000ton Capacity
Large grain silos 1000ton capacity is mainly used for the storage of grain and other bulk materials, and has the characteristics of high strength, high performance, high cost performance, easy maintenance, and long life. Jinbang products mainly include flat-bottom silos, cone-bottom silos, feed pellet silos and flour silos and their conveying cleaning and control systems, which are used for long-term storage of large amounts of grains, seeds, granules and powders.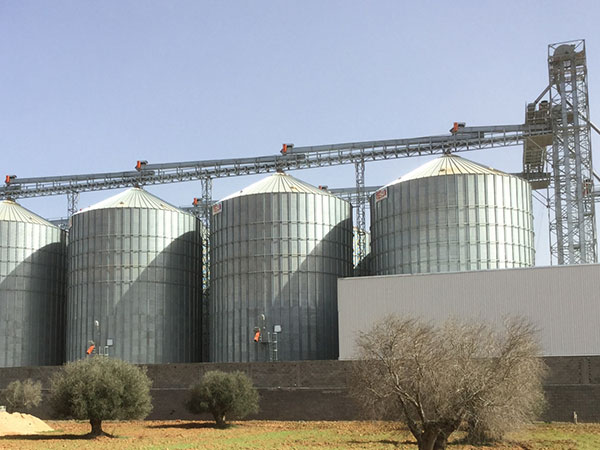 SRON is the leading general contractor for bulk material storage projects in China. We are committed to providing safe, reliable, technologically advanced large grain silos 1000ton capacity, as well as complete set of equipment and EPC solutions for the storage of bulk materials such as grain, farm, paddy, seed, bean, beans, soybean, coffee beans, rice, millet, corn, maize, wheat, barley, oat, malt and sorghum. It is our vision to build an international brand in the field of bulk material storage. We will provide you reliable service with a professional, rigorous and pragmatic attitude!