SRON can provide construction services for maize silos, help you to building a local maize silos. Our build the maize silo with features, as following:

1. Insulation: Warehouse temperature gradient inside the grain bin is lower than the outside temperature gradient is not easy to condensation.
2. Security grain storage: Low temperature storage, grain storage stability increase and maintain food quality, safety prolong storage time.
3. Low cost: Holding positions in the outer wall of the silo to install insulation (polyurethane foam, sponge rubber, glass fiber, etc.), as compared with concrete warehouse, and low cost.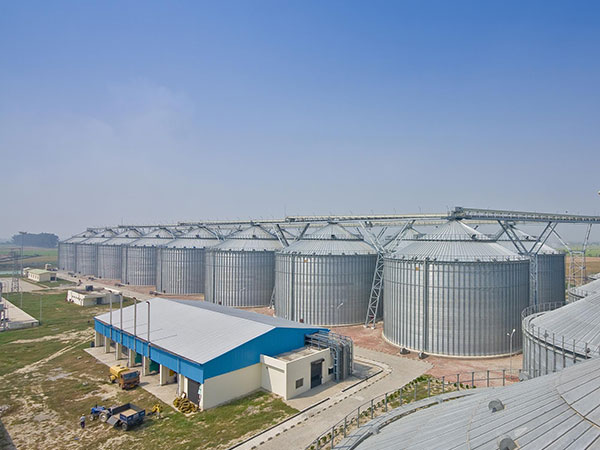 SRON is the leading general contractor for bulk material storage projects in China. We are committed to providing safe, reliable, technologically advanced steel grain silo, as well as complete set of equipment and EPC solutions for the storage of bulk materials such as grain, farm, paddy, seed, bean, beans, soybean, coffee beans, rice, millet, corn, maize, wheat, barley, oat, malt and sorghum. It is our vision to build an international brand in the field of bulk material storage. We will provide you reliable service with a professional, rigorous and pragmatic attitude!