Corn is one of the most important food crops in the world, so designing a silo for storage becomes particularly important. SRON is the leading general contractor for bulk material storage projects in China. We are committed to providing safe, reliable, technologically advanced corrugated plate steel grain silo, as well as complete set of equipment and EPC solutions for the storage of bulk materials such as grain, farm, paddy, seed, bean, beans, soybean, coffee beans, rice, millet, corn, maize, wheat, barley, oat, malt and sorghum.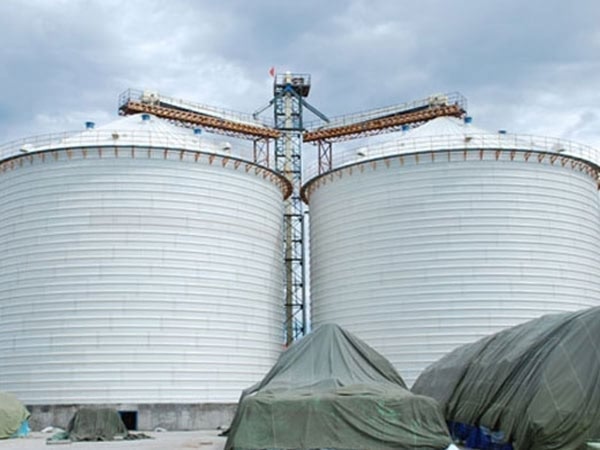 For sturdy corn steel silo structure, we will consider the following in the design:

1. Permanent loads: weight of the structure, fixtures weight, weight and other positions within the hanging cable.
2. Variable load: the role of grain storage silos, hanging cables within the role of grain storage warehouse peer.
3. Load Stored Grain: Top positions on warehouse construction live load, snow load, wind load.
4. Earthquake action.

You can contact us, we can carry out the entire the project of corn silos development, corn silos scheme design, corn silos equipment production and installation construction.