Ventilation base plate is an important facility for ventilation system at the bottom of grain silo. Setting a ventilation base plate and connecting it with fan at silo bottom helps to make airflow go through grain piles evenly, thereby realizing ventilation, reducing moisture, adjusting quality and removing odor and residual pesticide. Under special circumstances, ventilation bottom plate can be used to carry out grain cooling and chemical fumigation so as to maintain a good temperature and humidity of the grain materials, and greatly reduce the mildew of grain (such as wheat, paddy, maize, soybean etc.) and insects. Therefore, the ventilation base plate is a key factor to ensure the storage safety of grain.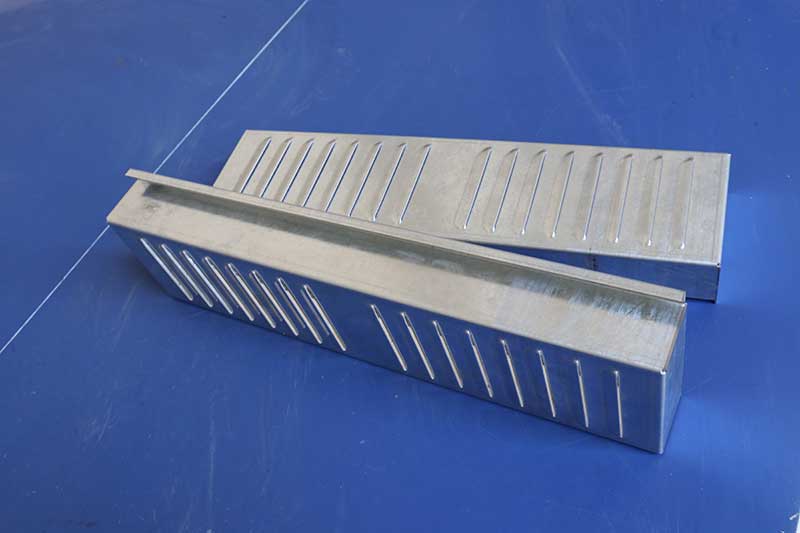 Ventilation base plate is one of the key equipment of modern grain depot. The ventilation base plate designed by

SRON company

has the characteristics of safe and reasonable structure, beautiful appearance, high precision and low error, high strength, no leakage, convenient installation and disassembly and long service life. It is an ideal product developed by us according to our rich experience in grain storage projects.


(1)Fine processing and the error is ±0.4mm

Every high-quality product is inseparable from fine processing. The materials of SRON's ventilation base plate are procured from well-known domestic steel companies, such as Baosteel, Handan Steel, etc. All steel plates are galvanized, which are corrosion-resistant, oxidation-resistant and anti-rust. SRON strictly controls the quality of steel products, and conducts meticulous quality inspections on the material and thickness of each batch of steel plates, as well as the thickness and uniformity of the galvanized layer, etc., so as to ensure that the quality of the raw materials is good.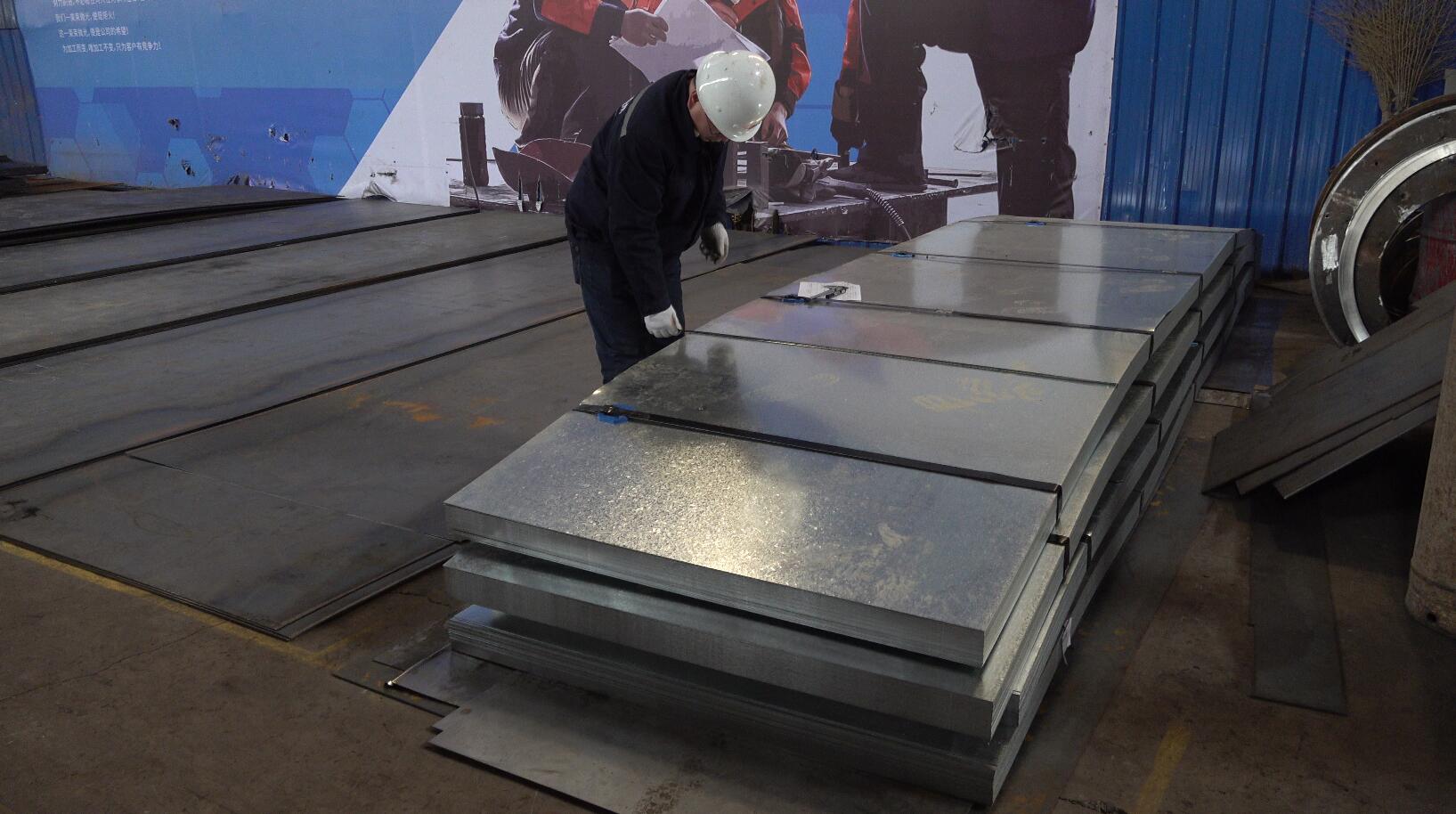 For the design of ventilation base plates, we adopt solidworks for 3d solid modeling and surface modeling. We also make unfolding and bending simulation for determining the parameters of each processing step for discharging, so as to reduce the impact on the final size of ventilation base plates caused by extension and deformation during processing. The shape of the product is truly presented in the design process to ensure zero design errors.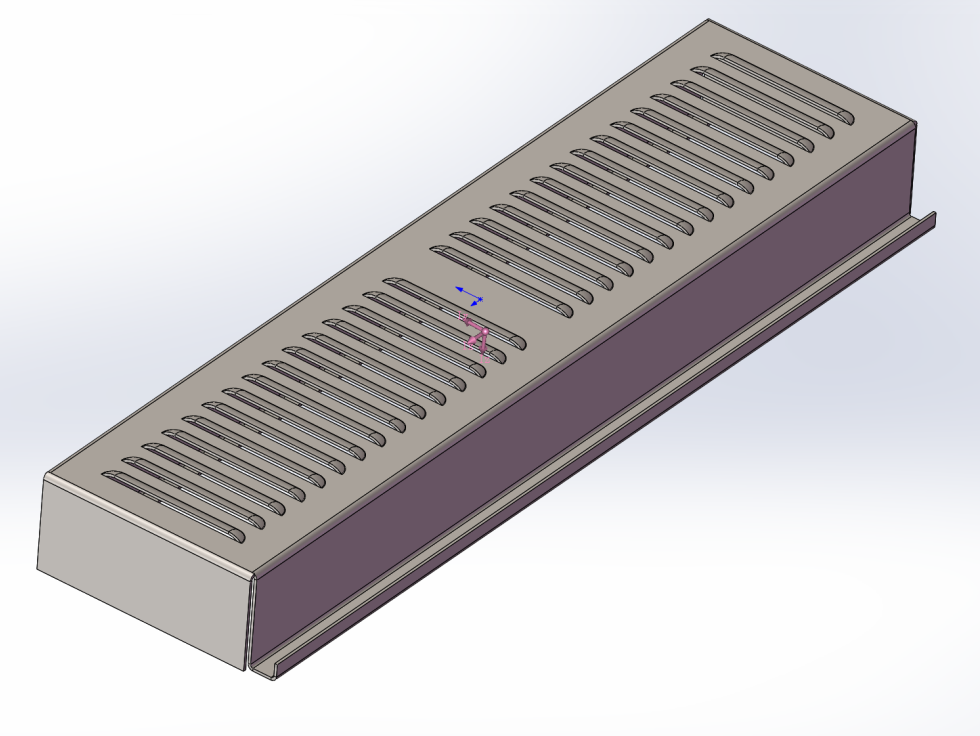 SRON has advanced production lines and sophisticated processing equipment. We adopt the combination of CAD/CAM two-dimensional design and three-dimensional design for the design of products, and use large-scale laser cutting equipment for cutting steel plates, ensuring the high efficiency and high precision. After cutting steel plates, experienced workers will use CNC punching and bending equipment to have them be processed and shaped, so as to ensure accurate opening and a good bending angle of the ventilation base plates.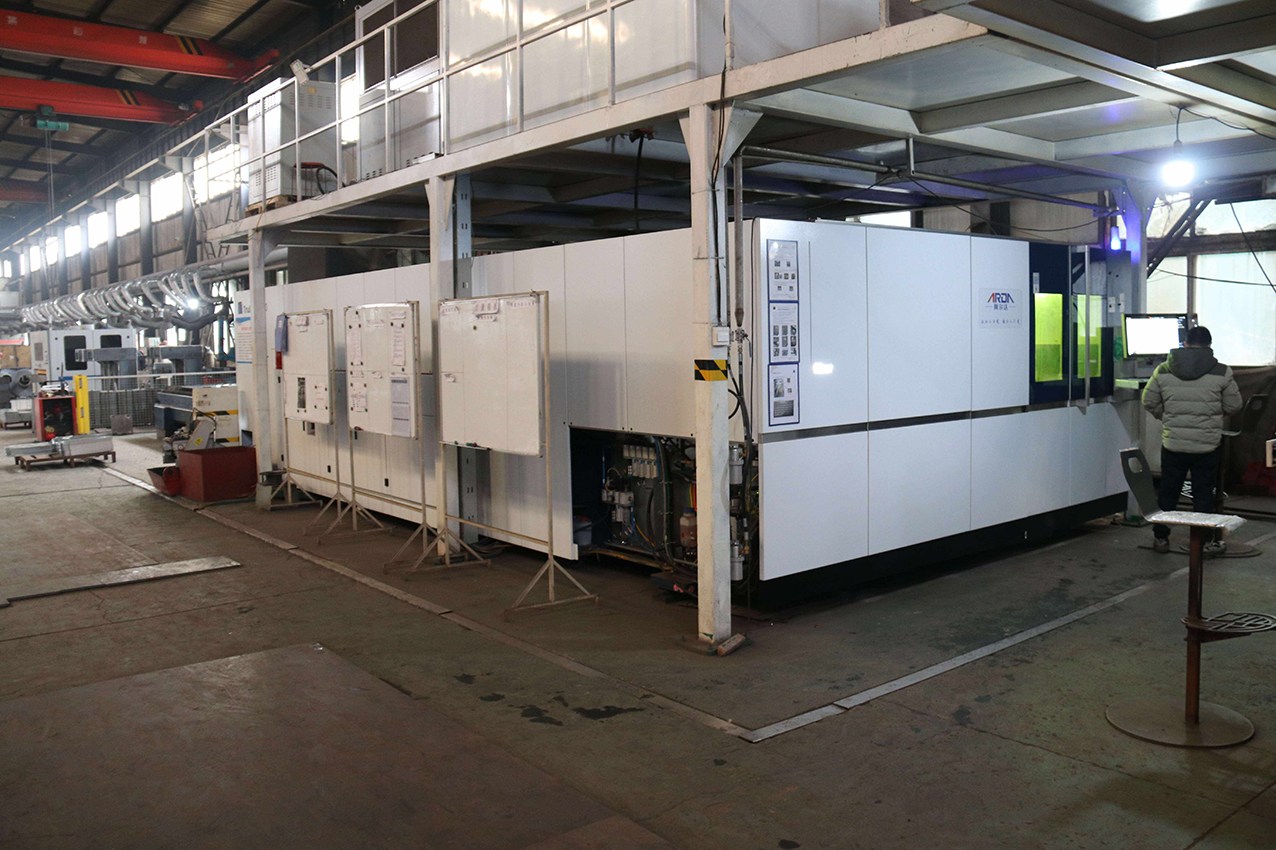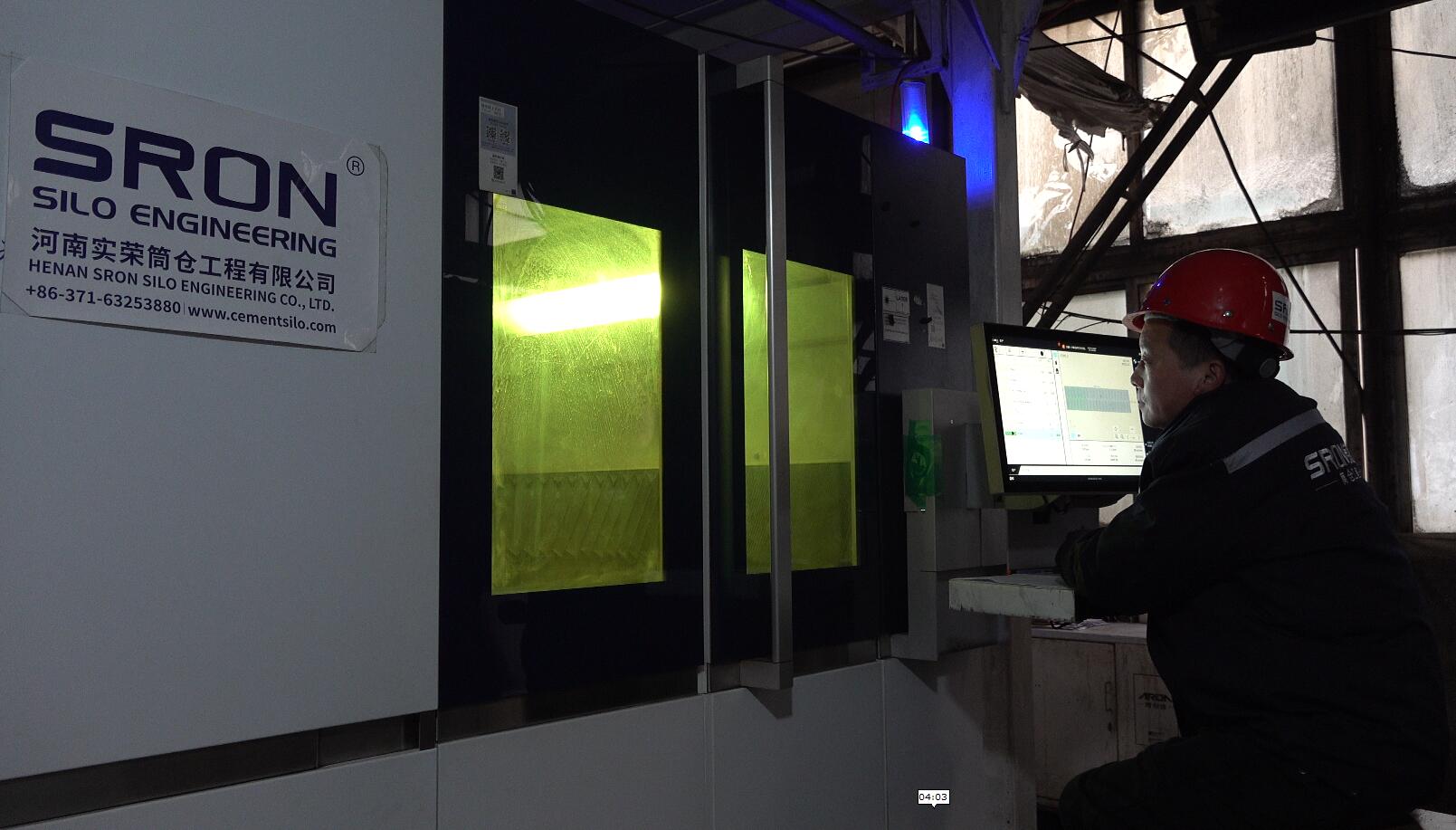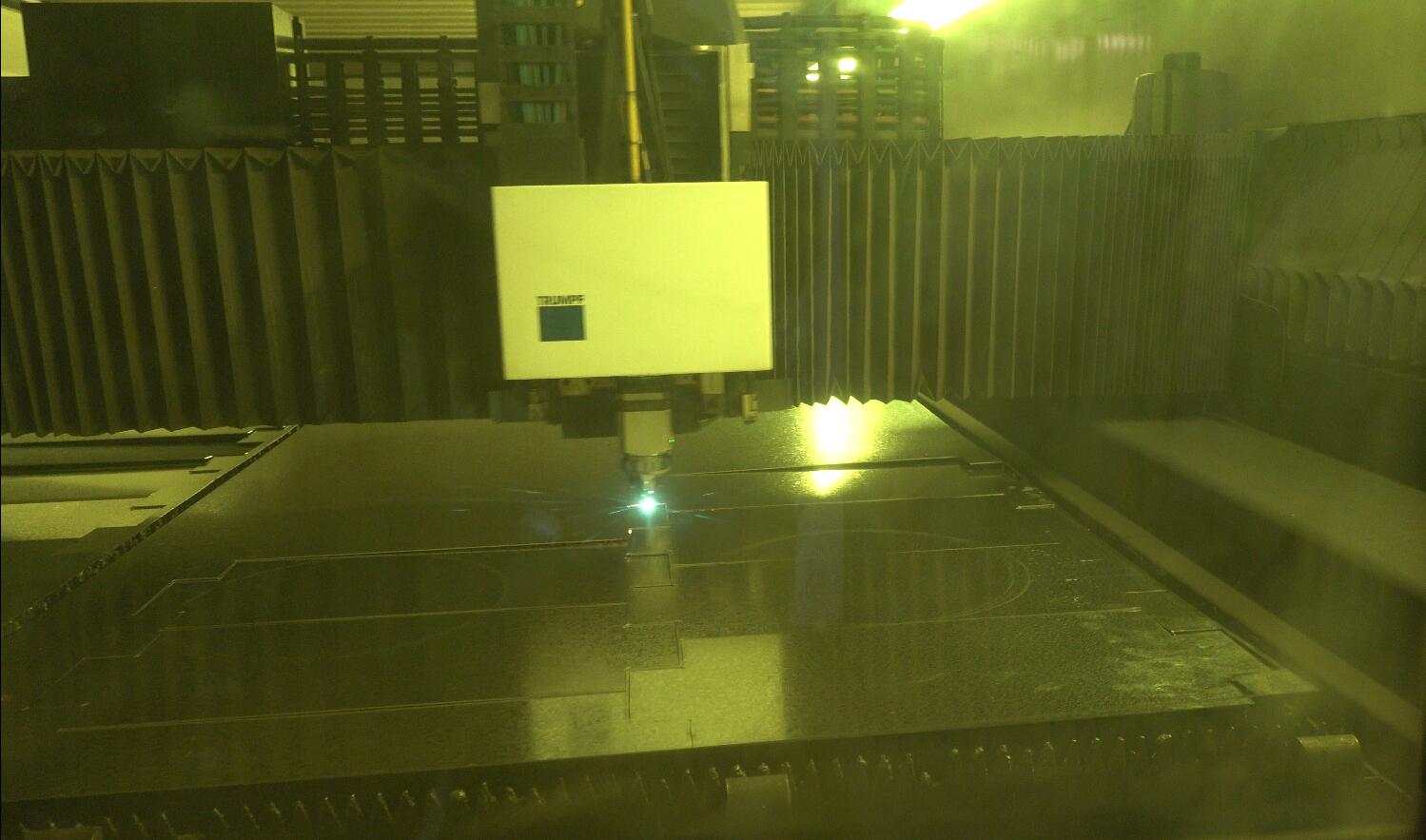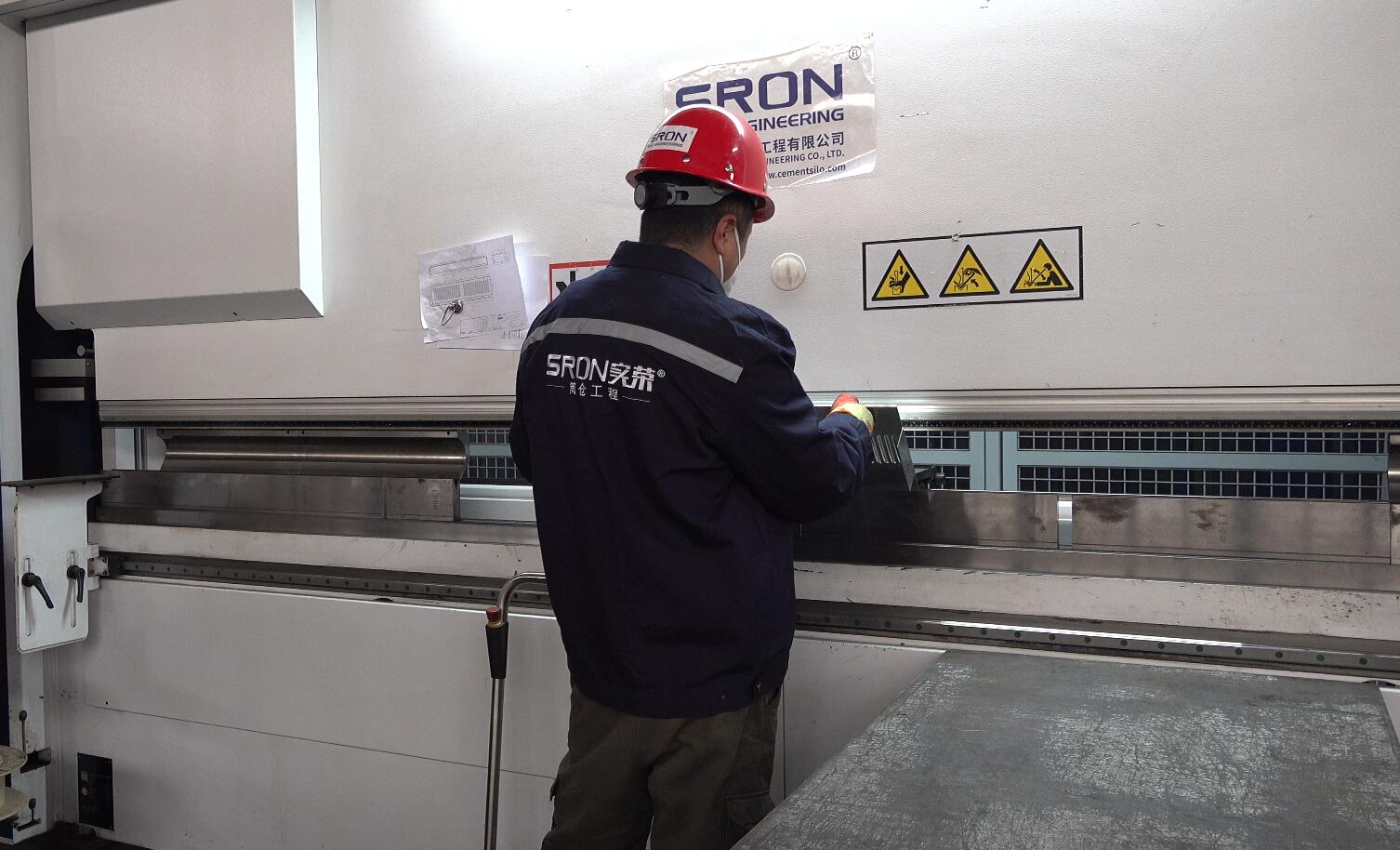 SRON has a mature and complete process in the processing of ventilation base plates. In accordance with the stipulations on the dimensional tolerance of forming stampings in GB/T13914, according to the size and thickness of our company's ventilation base plates, the maximum allowable error of this component is 11mm. Our company strives for perfection, and controls the precision error of the finished product of this component within 0.4mm, reaching the tolerance level of FT3 for forming stampings, which is the highest level, so as to provide the best parts and components for our engineering system.
(2)Strict inspection on finished products

After ventilation base plates are processed, our quality inspection department will carry out inspection on finished products according to the standard of 0.4mm finished product accuracy error through a variety of technical means to control the product quality and ensure zero defects.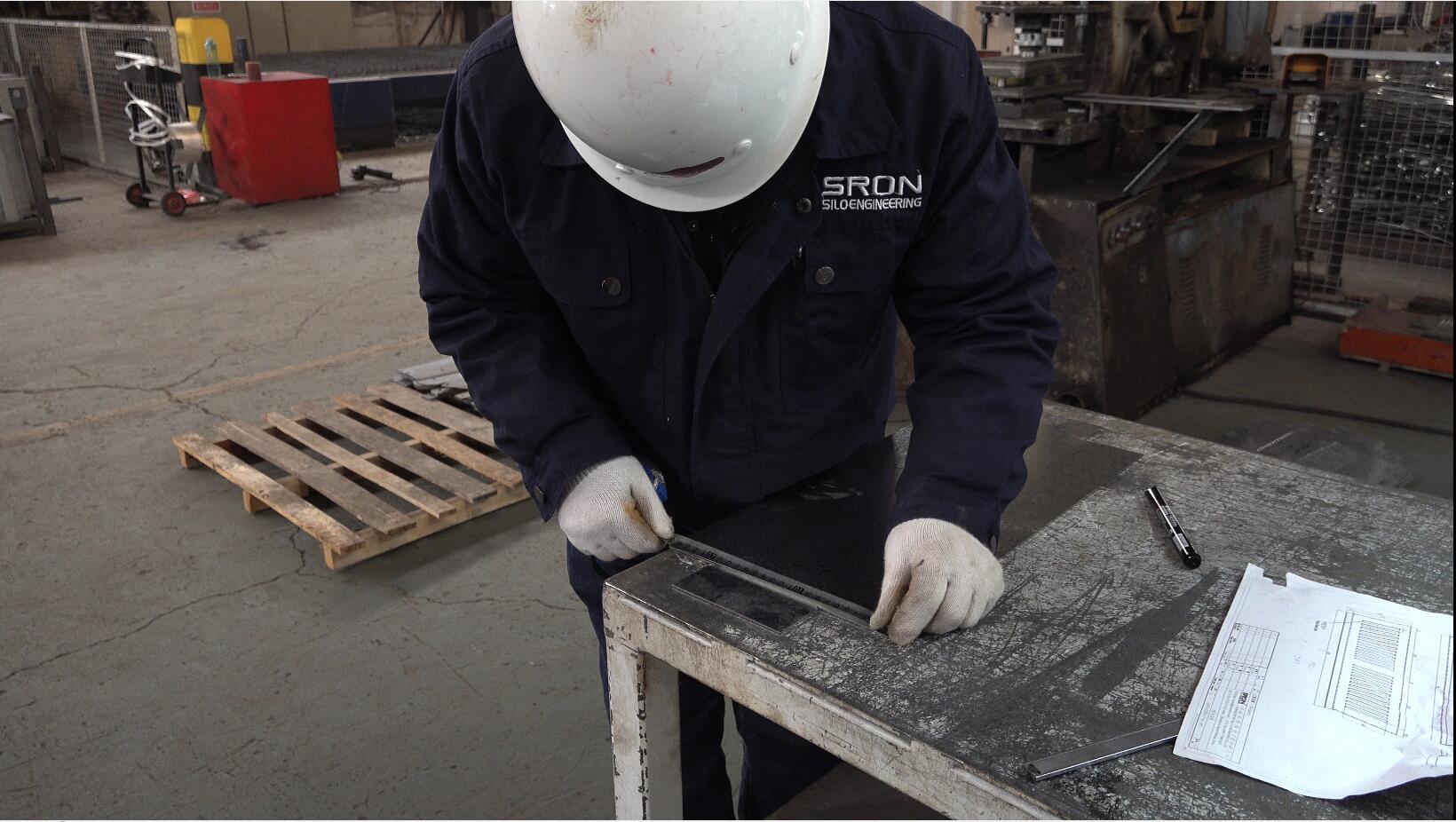 (3)Equipment packaging for export
Our sturdy and tight high-strength wooden box has anti-extrusion and anti-deformation performances, it can avoid damage, deformation and pollution of the goods during transportation, and ensure the safety of products during long-distance international transportation.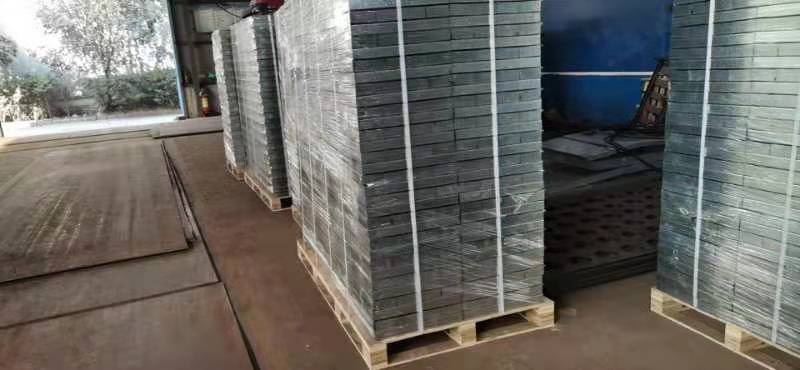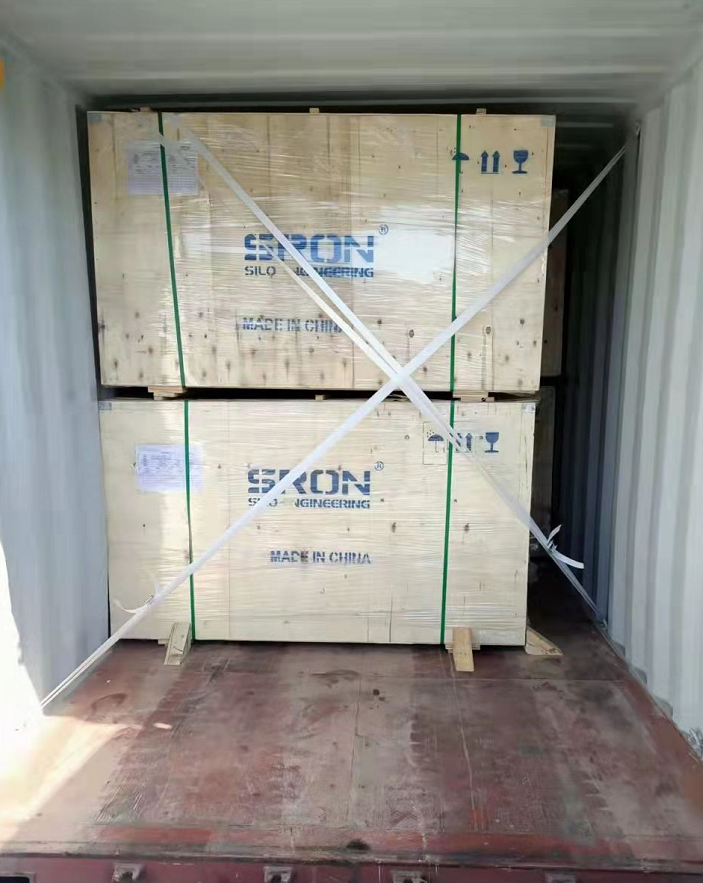 The fine processing of ventilation base plates shows our attitudes towards engineering equipment and quality. For each equipment, we strictly carry out quality control on the whole process, such as the selection of materials, processing process, finished product testing, product packaging and other aspects, so as to achieve high precision and high quality. Ventilation bottom plate is only an example of the production and processing of SRON's parts and components. We always adhere to the product technology concept of "Technology Builds The Beauty of Project", and insist on producing high-quality products through advanced equipment and rigorous and scientific testing methods so as to make a solid foundation for our bulk material storage and transportation system engineering.