Project Progress || SRON Successfully Completes 12*500t Coffee Bean Silos Project Water Proof Test in Vietnam
Feb.10, 2023Keywords: 12*500t Coffee Bean Silos Project, Water Proof Test, Grain Silo In Vietnam
In the early 2022, SORN undertook 12*500t Coffee Bean Silos Project, which includes the design, manufacturing and construction of 12 sets of 500t silos and supporting systems such as conveying, cleaning, packing, electric control, etc.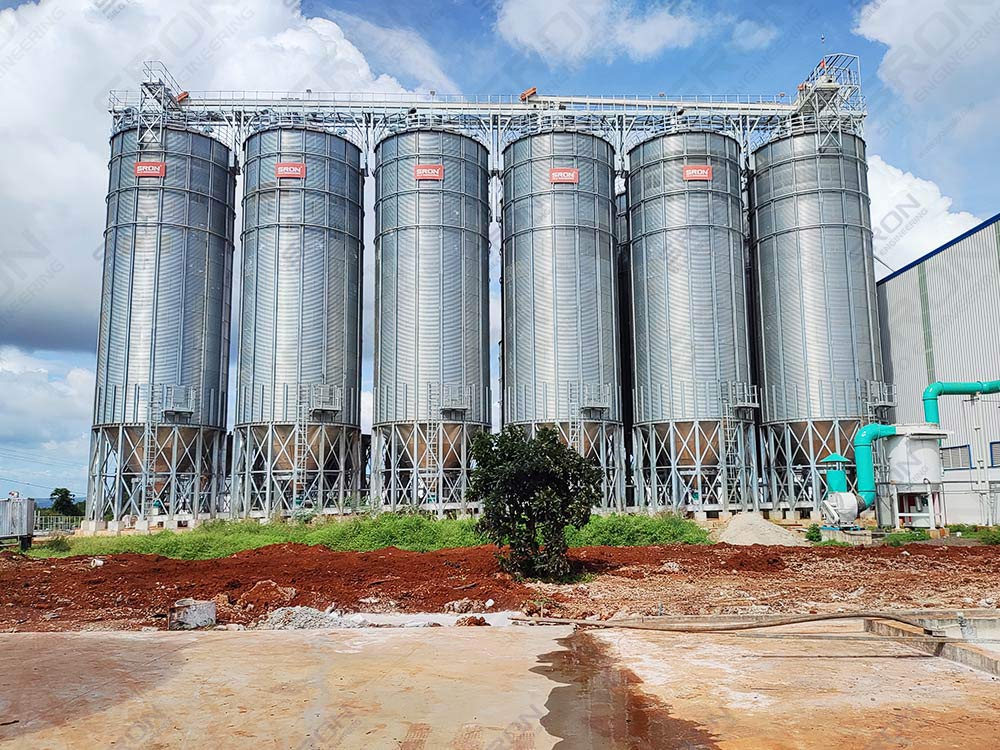 In the project design and production phase, our technical department, project department and related departments worked together to ensure the successful completion of this project in design, manufacturing ,delivery and other parts, and guarantee customer project was started as scheduled within the agreed time limit.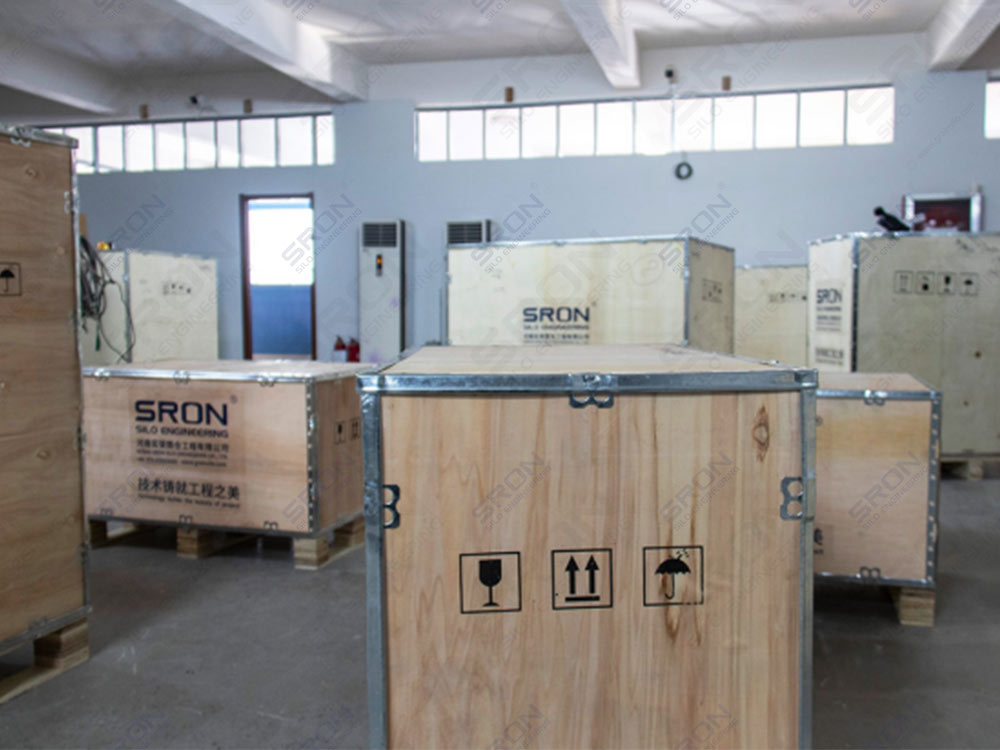 In the installation and construction stage of the project, SRON assigned professional engineering construction management team with project managers, installation engineers,and electrical engineers to project site to carry out equipment installation and commissioning guidance work. It took SRON project team eight months to go deep into the construction site, they worked day and night and overcame numerous difficulties. SRON project team strictly followed the company's high standards and strict requirements, and closely cooperated with owners and construction units for fine construction, which laid a solid foundation for the smooth acceptance of project.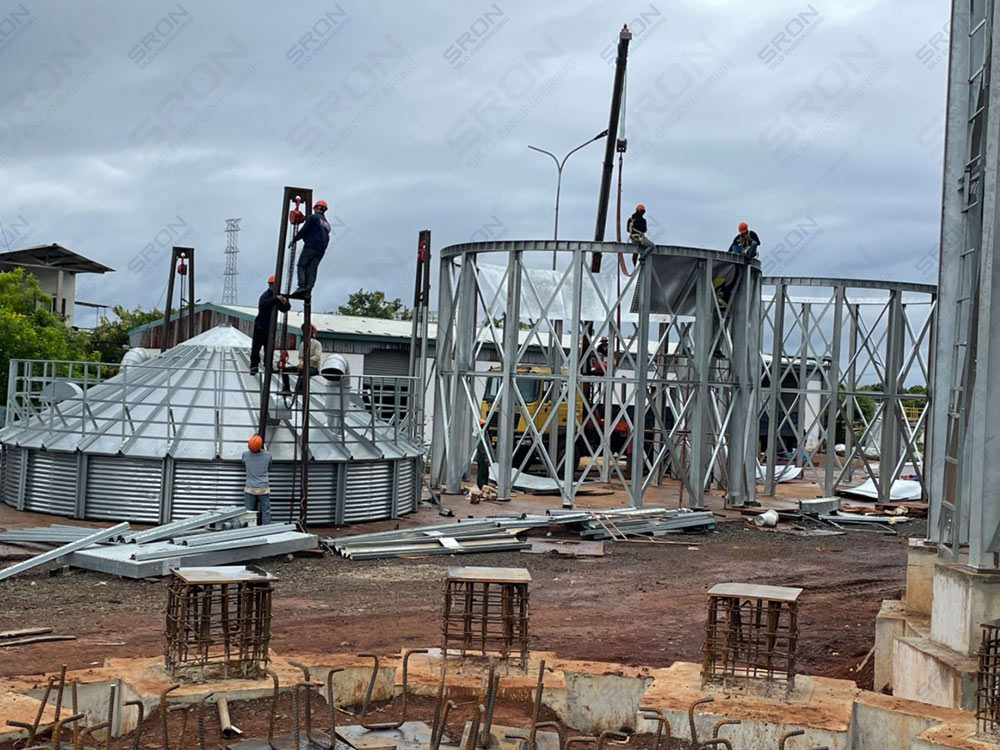 The project has been basically completed now. To guarantee the quality of the silos and successfully complete the delivery work, our company conducted all-round and dead-zone-free waterproof test on the silos under the witness of the customers to fully display the waterproof ability of silos. This test is used to test the ability of the equipment and silos to withstand the impact of liquid water sprayed or landed on it during use. By combining the natural weather of project site as the starting point, this measure aims to avoid mildew and going bad of the materials in the silos due to water seepage of silo because of long-term exposure to rain weather, and avoid the loss of the customers.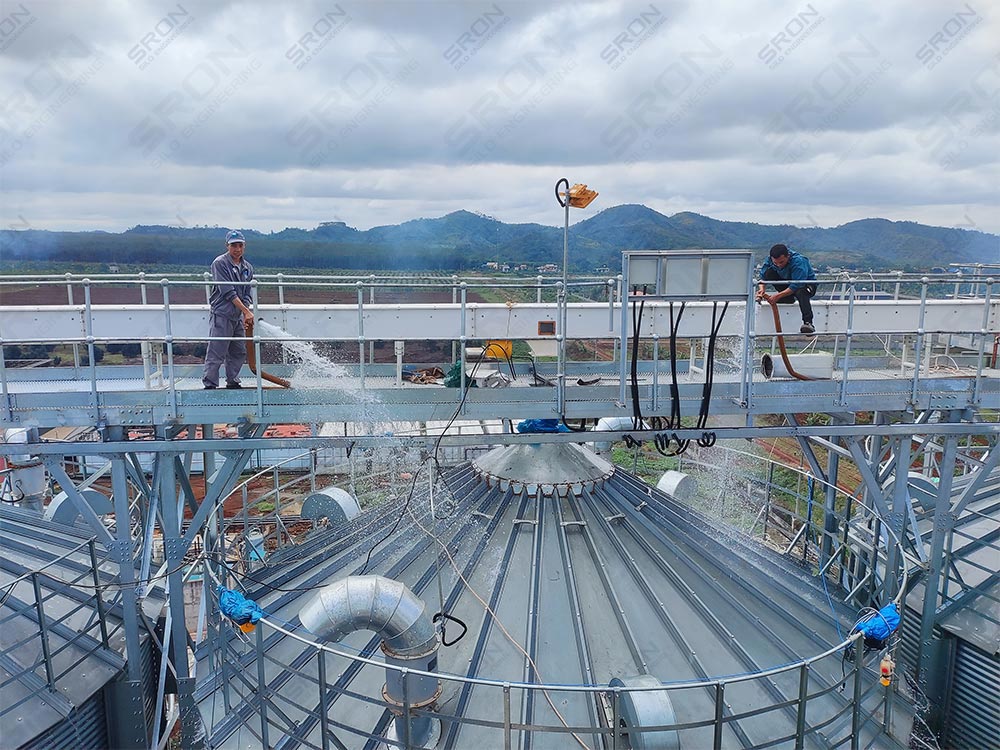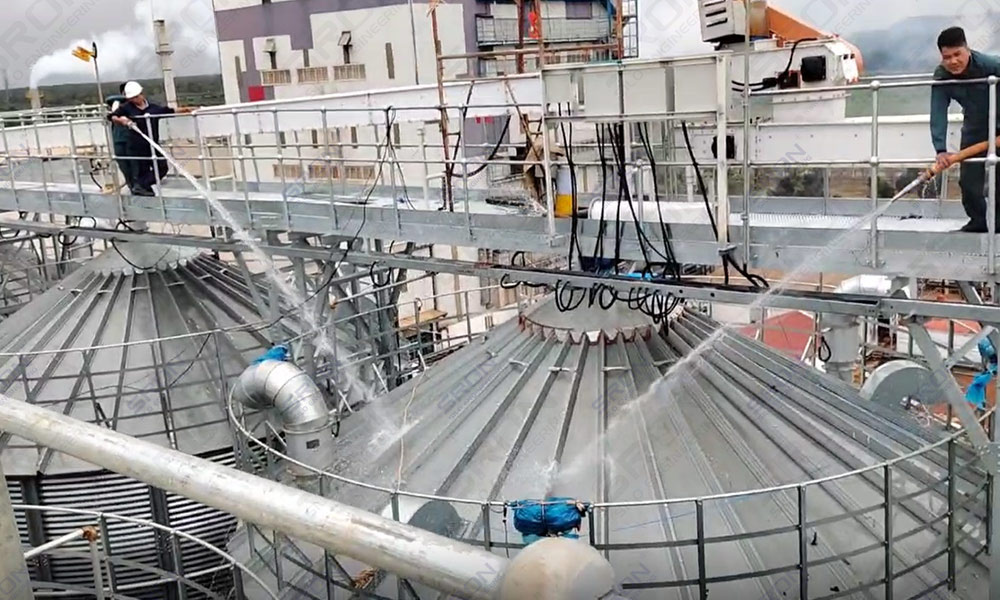 Although waterproof test is easy to operate, even it's dispensable for customers and other manufacturers, the practice and attitude that taking the initiative to adopt such a method to verify the company's product quality, construction quality are second to none in the industry and this is based on the absolute confidence in the company's construction technology and engineering quality. Meanwhile,it's SRON's seriousness, prudence and meticulousness won a high praise from the customers.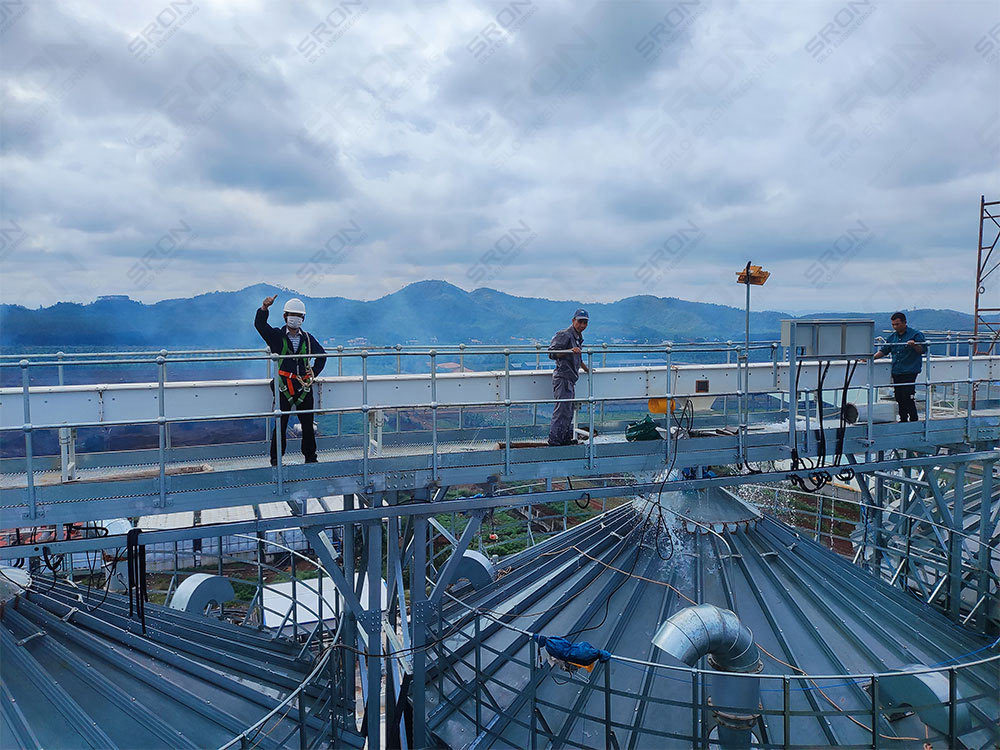 Please feel free to give your inquiry in the form below. We will reply you in 24 hours.