Steel silo industry is price sensitive on the raw material,raw steel material price change will cause the steel silo and auxiliary equipment price change.Here we make a conclusion on the raw steel material price change and give a price expectation in 2017 for your reference.

Graph 1: Steel Price Trend during 2011-2016 (unit: RMB/ton)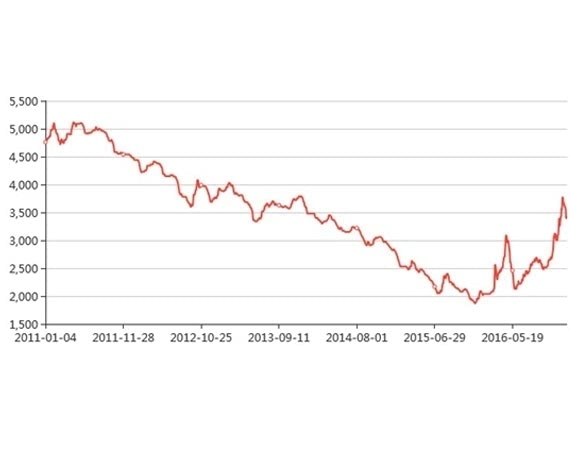 Summarize:

1. Pirce dipped to a low point in 2015, even less that RMB2000/ton

2. Price sharply rose at the start of 2016, and rose fluctuations in the whole year.
At the end of 2016,the price is RMB3900/ ton, price rose around 100%.

Price expectation in 2017:

According from the 2016 price fluctuations

range,estimated 2017 raw steel material price range at RMB2800-4000/ton,the average price will heigher than RMB3200/ton.
Thus the steel silo price in 2017 will be in line with the price at the end of 2016. And now it is a good opportunity to invest the silo before the next round of price sharply rise.