The rock wool board is a kind of mineral fiber which is made by the natural rock as the principlre raw material and through high temperature melting and centrifugal blowing, after mixed with a certain proportion agglomerant and additive, then suppress and cut to form hydrophobicity thermal insulation board. As shown in the figure: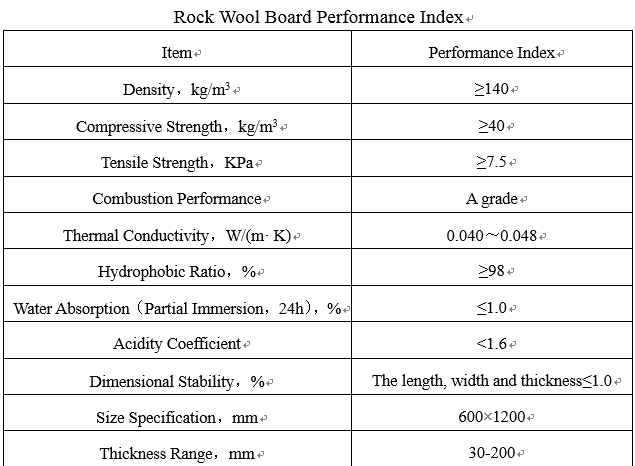 Note: this index comes from "rock wool products for exterior wall insulation" (GB/T 25975-2010).

Personal comments: Rock wool board belongs to the high water absorption material, in the hot summer and cold winter zone, due to big rainfall in the plum rainy season, high air humidity, which will lead to rock wool board insulation system damp and lower insulation performance. For areas with less rain, rock wool board is a good external thermal insulation material.