Introduction of Paddy Rice

Paddy rice is the most important and oldest food in Oryza genus. It can be ground into white rice for human consumption, and can also be used to make wine, or made into rice flour, rice bran, radish cake and other foods. Paddy rice is the staple food of more than half of the world's population. Therefore, many food processing factories, grain reserves and breweries need to store a large amount of paddy rice for use. However, the storage of paddy rice needs to meet conditions such as dryness, low temperature, and airtightness, otherwise the paddy is easy to mold and deteriorate. How to store paddy rice safely has become a concern of many manufacturers.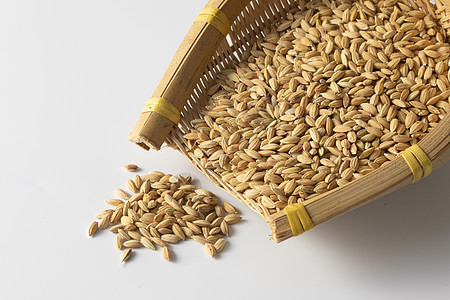 Precautions for Paddy Rice Storage
In order to ensure the quality of paddy rice, the moisture of paddy rice should be controlled before storage, and the impurities in paddy should be removed. Ventilate and cool down in time after storing paddy rice into the silo to prevent condensation and insect damage.

Moisture Control: Moisture in paddy rice is key to safe storage. After the paddy rice is harvested, the original moisture should be dried in time to reduce the moisture to less than 16%. High moisture content in paddy will reduce its quality and even cause mildew and insects.

Remove Impurities: The organic impurities contained in paddy rice have high water content, strong hygroscopicity, high bacteria load, high respiration intensity, chaff ash and other impurities that reduce the porosity of the grain pile, and the accumulation of damp heat in the pile is not easy to disperse, all of which are unsafe factors for storage. Therefore, controlling the impurities below 5% can improve storage stability.

Timely Ventilation: Due to the strong respiration, high grain temperature and high water content of the new paddy, it should be ventilated, cooled and rained in a timely manner. Especially in winter, the temperature difference between the inside and outside of the grain pile is large, so it is necessary to increase the frequency of ventilation, dig deeply into the grain surface, distribute the heat of the grain pile, and prevent condensation. Where conditions permit, mechanical ventilation can be used. SRON fully considered this when designing the

paddy rice silo

for the owner, and installed a ventilation system in the paddy steel silo.

Pests Control: After the paddy rice is put into storage, especially after the early and middle paddy is put into storage, it is easy to be infected with stored grain pests. Therefore, it is necessary to take timely and effective measures to comprehensively control pests after paddy rice storage. Usually, protective agents or

fumigants

are used for prevention and control.

Advantages and Characteristics of Paddy Rice Steel Silos
Traditional bagged paddy rice is not feasible for storing a large amount of paddy rice, because the bagged paddy is airtight and the paddy is prone to mildew and deterioration. Considering economic benefits and other reasons, many paddy rice storage manufacturers prefer to choose

steel silos

to store paddy. Storing paddy rice in steel silos can improve work efficiency, standardize work processes, improve enterprise management levels, and reduce labor input.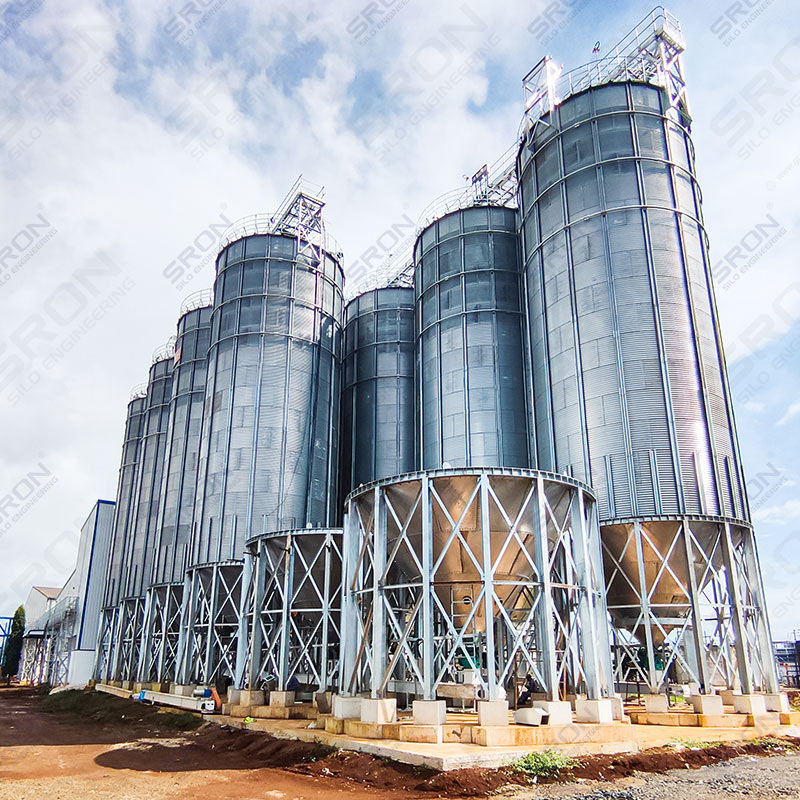 Under normal circumstances, the use of steel silos should also be equipped with

corresponding systems

and processes, such as grain feeding and discharging, ventilation, fumigation, grain monitoring, cleaning, dust removal, loading and unloading, storage, cooling, anti-riot and other supporting systems and processes, which provides a guarantee for the safe storage of steel silos. After the paddy rice is dried, it can be stored in the steel silo, and the fully

automatic conveying system

transports the paddy rice from the

drying tower

to the storage silo. During storage, the paddy rice in the silo is aerated and its temperature is constantly monitored to ensure the paddy rice remains in optimal condition.

Features of Paddy Rice Steel Silo


Short construction period, low cost.
Small footprint, large storage capacity.
Electric control, high degree of automation, easy operation.
Good comprehensive performance and long service life.
Patented heat insulation technology makes food storage safer.
Rapid loading and unloading system to fill and empty the storage silo in a short time.
The matching grain drying and grain cooling system ensures the safety of paddy rice storage.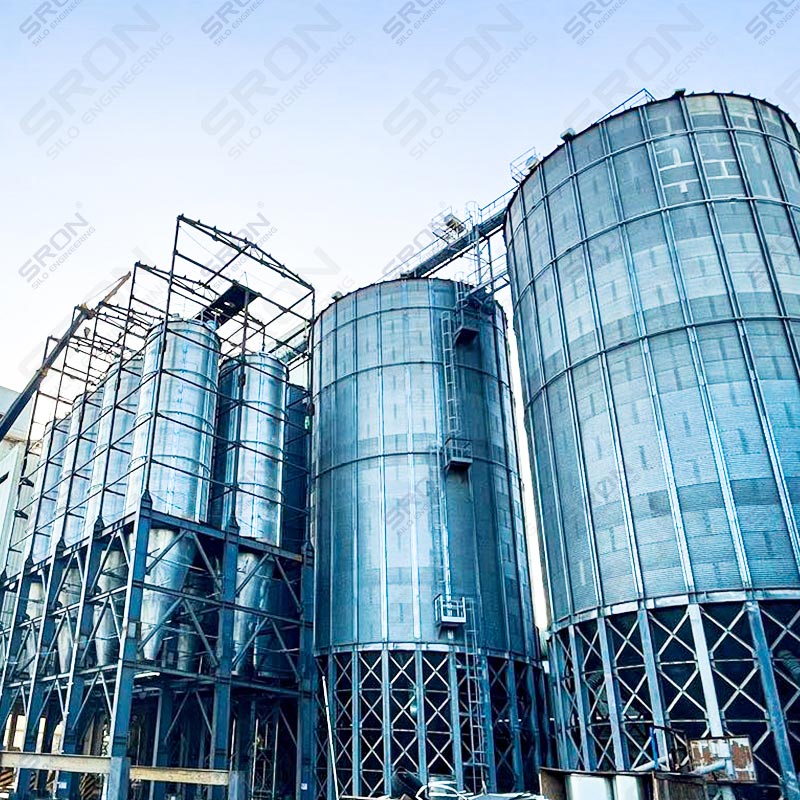 Why choose SRON as the manufacturer of paddy rice silo?
SRON is committed to build turn-key solution of scientific, economical and solid paddy rice silo storage system and grain dryer system. As registered reputable silo system manufacturer in China, science and technology progress is the top respected priority at SRON, and we are humble and serious before technology study and research and rigorous on every technical detail.

If you choose a Chinese grain silo to store paddy rice, SRON is the ideal choice. SRON has rich experience in design, manufacture and construction of steel silo project and bulk material storage and transportation system project. SRON not only has the qualifications for general contracting of construction engineering, general contracting of mechanical and electrical engineering, and professional contracting of steel structure engineering, but also is a fully qualified general contracting enterprise in the field of bulk material storage and transportation industry in China. Therefore, if you have the need to store paddy rice or other grain, please

contact us

and we will be happy to design customized programs for you.