The bolted steel silo has been developed in China for nearly 20 years, and SRON steel silo has also been in the grain silo market for many years. So, what are the advantages of bolted steel silo compared with welded silo? SRON will share with you our experience in the bolted silo market in recent years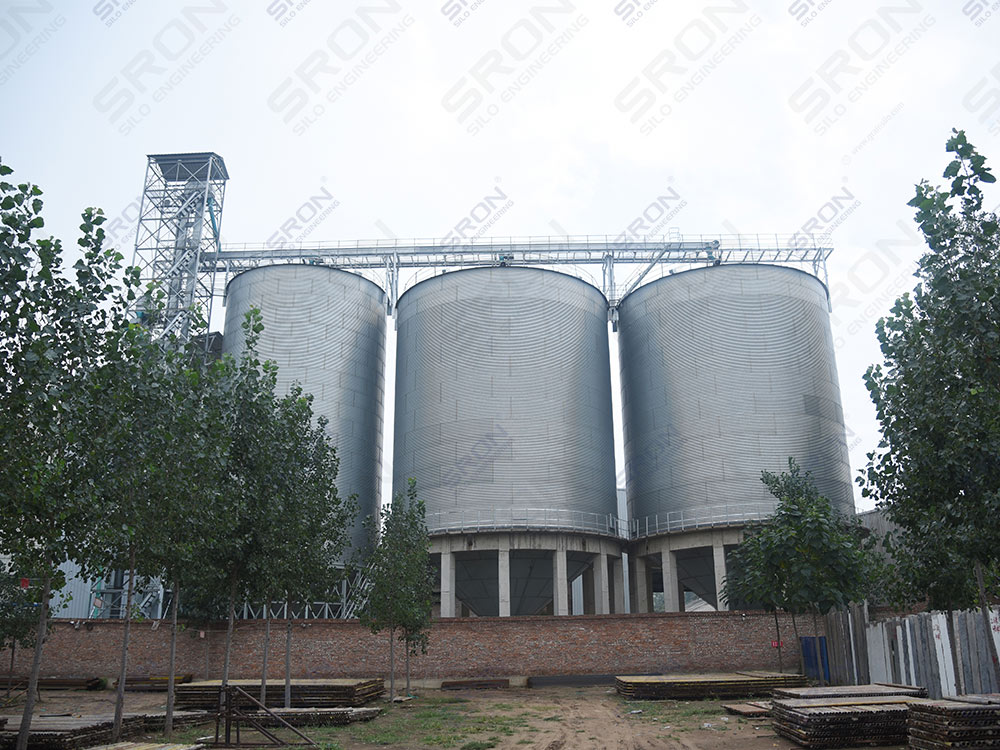 1. High Space Utilization. The bolted steel silo can occupy a small amount of land, and only occupies a high space to meet the requirements of large tonnage storage. Relatively speaking, the land cost is low.

2. Convenient Storage, Simple Use, Good Storage Effect and Long Storage Time. The current steel silo has gotten rid of the simple storage stage in the past. Due to the continuous improvement of ventilation technology, temperature measurement technology, thermal insulation technology, refrigeration technology, etc., the quality of grain storage in steel silo has been continuously improved, and the storage time can reach 3-10 months.

3. Save Labor Costs to the Greatest Extent. SRON steel silo can save money most directly under the current situation of rising labor costs.

4. Long Service Life. The service life of steel silo has a national standard, more than 25 years, and the service life of some silos is even more than 30 years.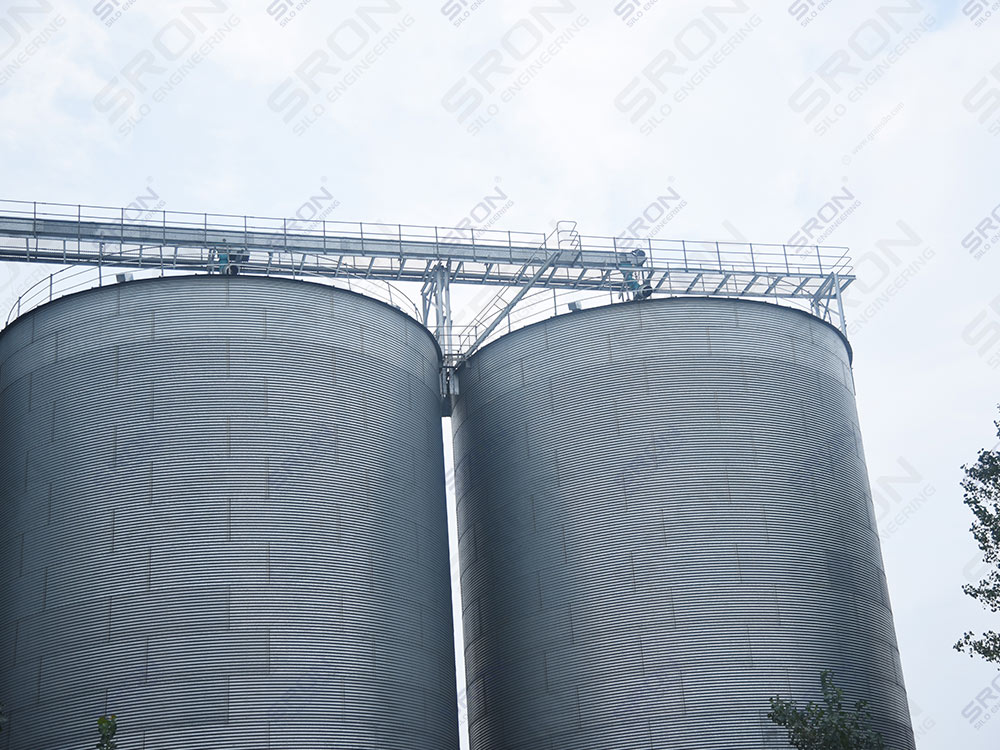 5. Easy Maintenance. In the later maintenance process, because it is a bolted steel silo, when a certain part of the grain silo needs to be replaced, it can be partially repaired for warranty, which will undoubtedly reduce the client's secondary construction cost.

6. Development of Bolted Steel Silo. The development of bolted steel silo has the characteristics of upgrading, transformation and replacement. It can be improved and upgraded to the greatest extent on the existing basis, and it has the prospect of upgrading.
As mentioned above, bolted steel silo will definitely gain a firm foothold in the grain silo market, and SRON steel silo will also have a better development prospect in the storage silo industry.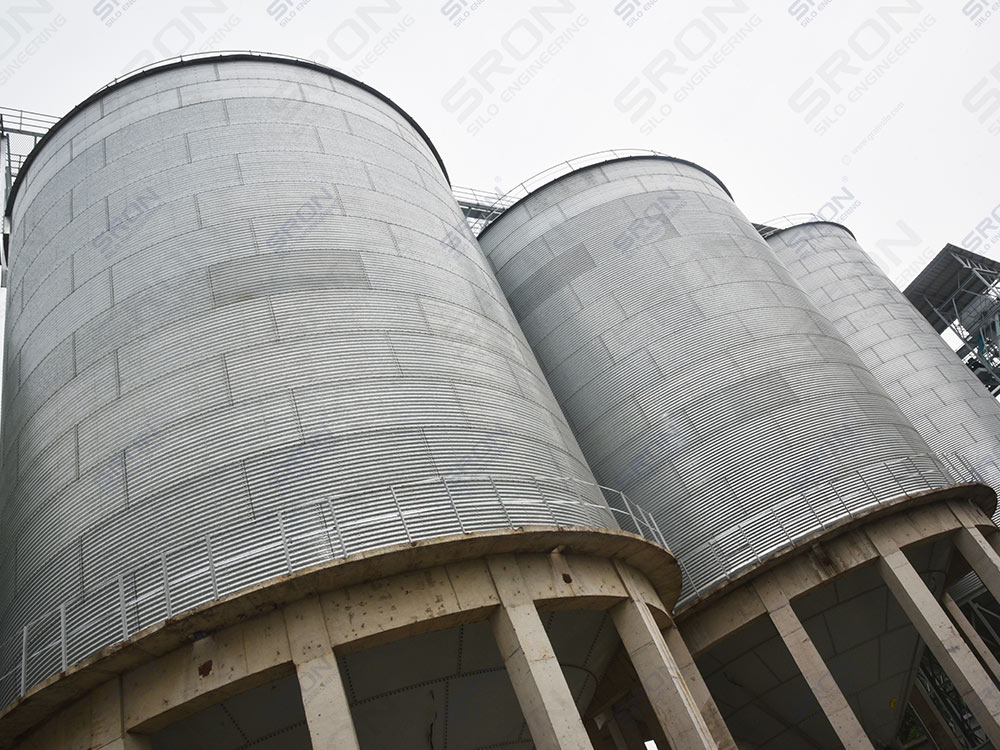 About Sron Silo Engineering

HENAN SRON SILO ENGINEERING Co., Ltd. is China leading reputable EPC Contractor for grain storage silo project, closed storage yard, and grain port handling project for grain silo storage solution etc. SRON has the qualifications of Main Contractor for civil construction projects, Main Contractor for mechanical and electrical projects, and Specialized Contractor for steel structure project. We have the complete qualifications in the field of bulk material storage and transportation in China.

SRON focuses on scientific and technological research, achieving new researching technologies each year. Currently we have 62 patented technology, among which 7 are invention patents.

SRON have built projects in more than 30 countries and regions, including Russia, South Africa, Indonesia, Malaysia, Kenya, Mongolia, Philippines, Peru and so on, with more than 900 sets of steel silos and up to 3 million tons of materials storage capacities, SRON quality and reputation are highly recognized by global users. For more information about Sron Silo Engineering and the Storage silo solution, please contact us or leave your requirements.
Technology Builds the Beauty of Project