Oct.28, 2022Keywords:Grain Silo Features, Grain Storage Silo, Types of Grain Silo
According to the size, the grain silos can be generally divided into:
1. Small-type silo (5-20 tons), mainly used for batching bin, feed silo, etc.;
2. Medium-sized silo (20-500 tons), mainly used for transfer silos, oil processing plants, etc.;
3. Large-type silo (500-1500 tons), used to store seeds, grains, flour, etc. according to users' need;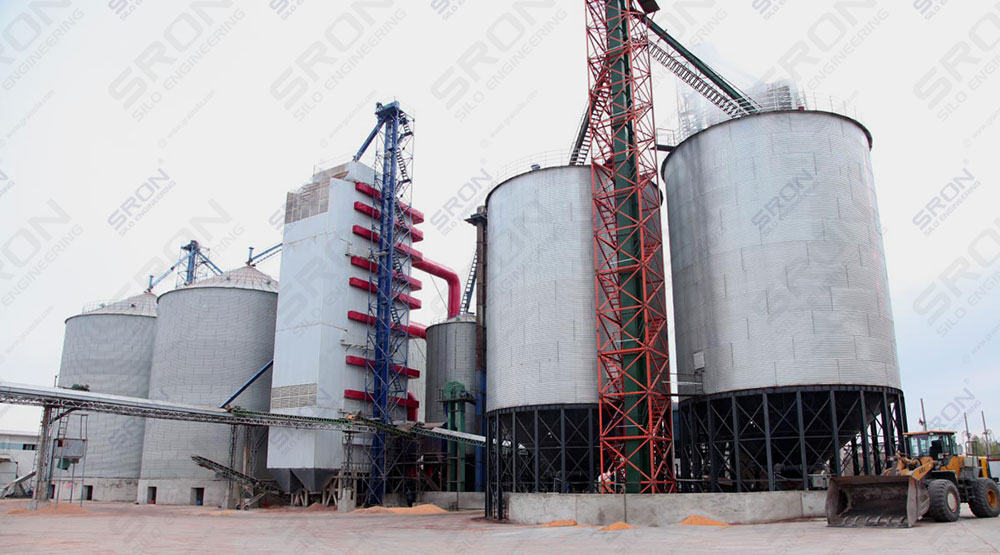 Grain silo features:
1. Simple assembly and short construction period;
2. Light weight, low basic requirements and low cost;
3. According to the user's choice, functions such as temperature measurement, ventilation, and ventilation can be realized;
4. Convenient to realize mechanization and modern management;
5. Simple demolition, convenient maintenance and reliable use;
6. Long service life, generally up to 25 years to 35 years.
7. The cone-type grain silo has a large inclination angle, generally between 35° and 60°, and the grain can be drained by its own gravity without residue. It is an ideal equipment for storing grain.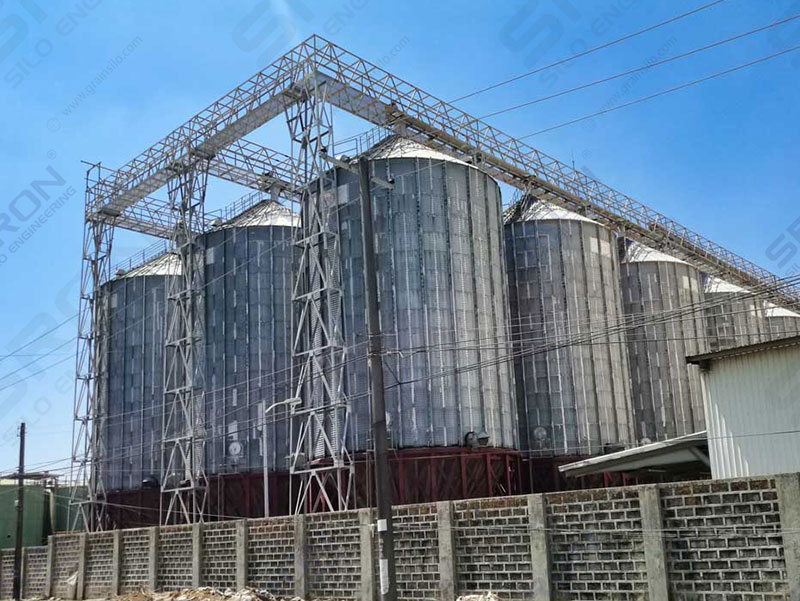 How to do the maintenance of grain silo?

In order to use the grain silo normally, in addition to the safe operation of daily staff, regular maintenance is also critical. What kind of maintenance work is correct? Strengthen the protection and maintenance of grain silo equipment and eliminate potential safety hazards in a timely manner. We should carry out regular protection and maintenance of grain silo equipment that has completed construction to prevent potential safety hazards.
The use of grain silos requires continuous improvement of performance to meet various needs of production. Improving functions can not only save clients some costs, but also make grain storage safer and more convenient. The improved grain silo has demonstrated the benefits of technological progress in all aspects. Now the grain silo in normal use can be made of hot-dip galvanized coil, flat or galvanized sheet, which is more convenient.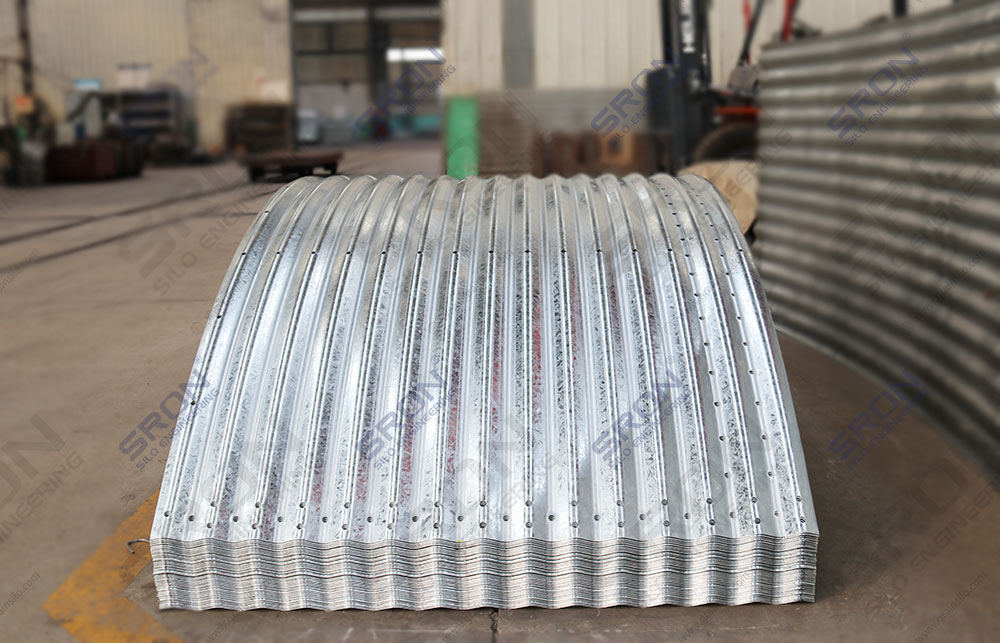 All parts are standard and can be replaced. If there is any damage or rust in the grain silo during use, the user can easily replace the damaged parts and extend the service life; it can be modified, disassembled, and assembled, which is especially suitable for users in rented places; the double-layer thermal insulation structure can be easily completed, the added cost is low.


About Sron Silo Engineering

HENAN SRON SILO ENGINEERING Co., Ltd. is China leading reputable EPC Contractor for grain storage silo project, closed storage yard, and grain port handling project for grain silo storage solution etc. SRON has the qualifications of Main Contractor for civil construction projects, Main Contractor for mechanical and electrical projects, and Specialized Contractor for steel structure project. We have the complete qualifications in the field of bulk material storage and transportation in China.

SRON focuses on scientific and technological research, achieving new researching technologies each year. Currently we have 62 patented technology, among which 7 are invention patents.

SRON have built projects in more than 30 countries and regions, including Russia, South Africa, Indonesia, Malaysia, Kenya, Mongolia, Philippines, Peru and so on, with more than 900 sets of steel silos and up to 3 million tons of materials storage capacities, SRON quality and reputation are highly recognized by global users. For more information about Sron Silo Engineering and the Storage silo solution, please contact us or leave your requirements.
Technology Builds the Beauty of Project