Aug.05, 2022Keywords:Maize silo, Corn silo, Steel silo, Concrete silo, Storage Silo
The
maize steel silo
has a short construction period and a small footprint, which is favored by people. How much do you know about maize steel silo? This is a steel structure that is often used for storing products now. Its appearance has replaced the original
concrete silos
, not only the production time is short, but also the area required to be occupied is very small, so more and more clients like to use this steel structure.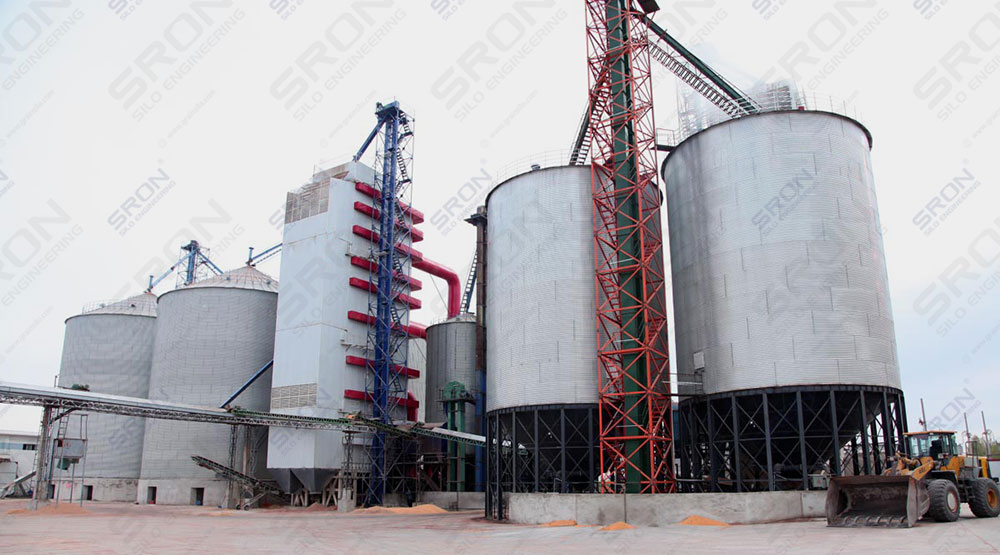 Corn steel silo can be seen from its name, it is a storage silo specially used to store grain. And because it is a corn steel silo, its material is metal. Its main material is made of corrugated galvanized sheet material.
So what are the obvious advantages of maize steel silos? This depends on the degree of automation. In the earliest days, we simply used a room or an ordinary warehouse to store food. When the technology was not developed enough, it was all operated by manpower, which was time-consuming and labor-intensive. There are many disadvantages in this way, such as rodent disaster, insect disaster, mildew and many other reasons, which will cause food damage. Later, it developed into a standard grain silo, specializing in grain storage, with ventilation, construction standards, etc., which requires forklifts and manpower. Every time grain is stored, the ground cage must be properly ventilated, and various expenditures are also quite large!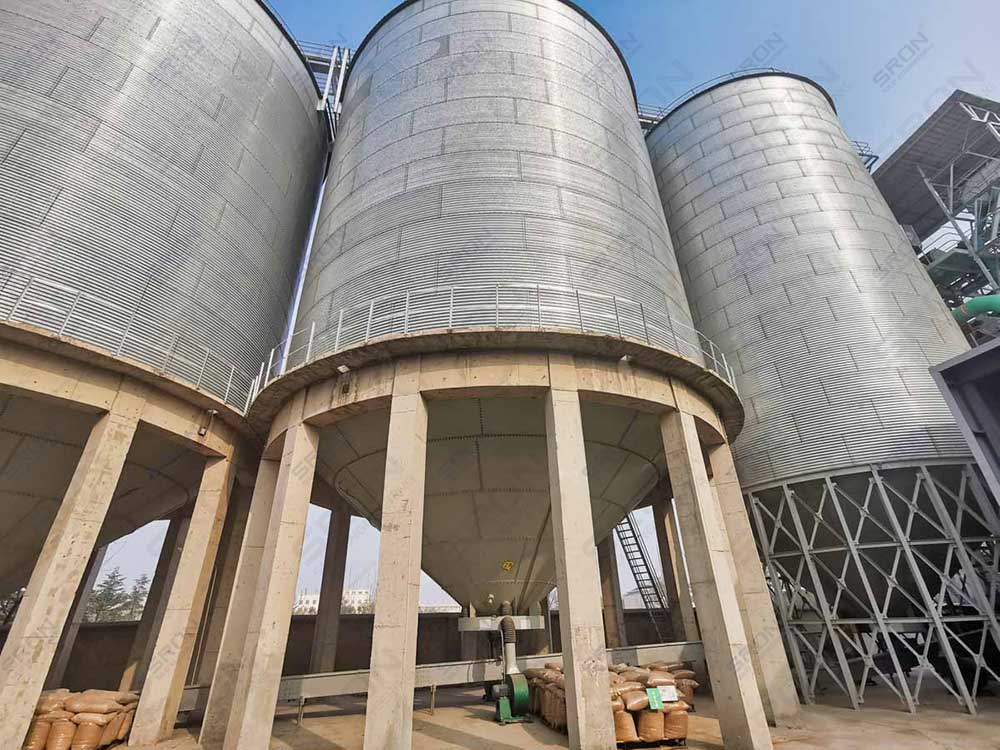 Now, not only is it replaced with corn steel silos, but also fully automatic integration can be realized! Pulled from the grain truck, the grain can be unloaded directly into the feeding pit, and then lifted to the storage silo by the hoist. Directly open the valve at the bottom of the steel silo, and put a conveyor belt under it. No matter it is loaded on the car or conveyed to the workshop for production, no manual operation is required. This is the most intuitive advantage of corn steel silo! It saves time and effort, and there is no need to worry about external factors destroying the grain!
Now the utilization rate of maize steel silos is getting higher and higher, and it is used by many places where grain is stored. Maize silos can not only reduce the use of labor for carrying grain, but also prevent the grain from spoiling or being eaten by pests such as rats and insects.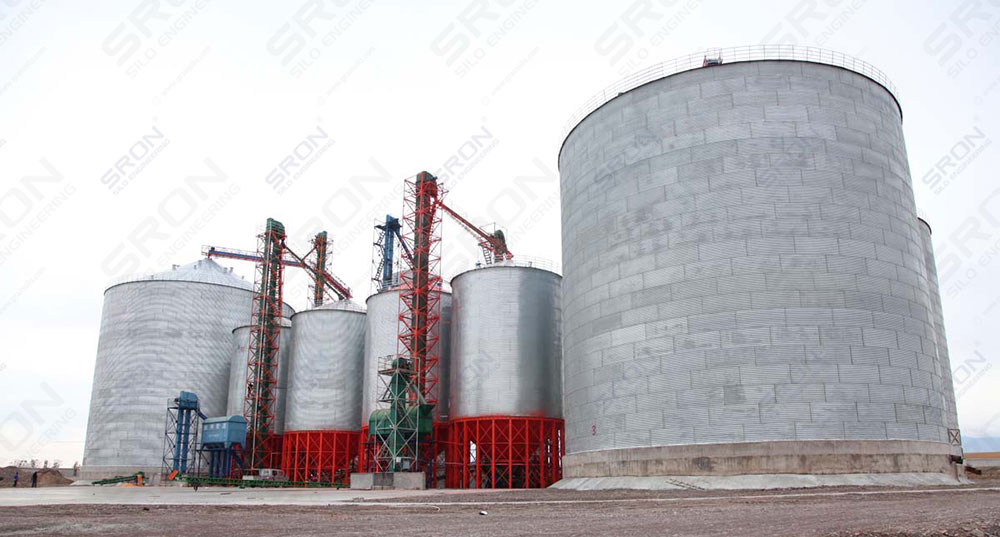 The corn steel silo has a short construction period and a small footprint, which is favored by people. At SRON, you can directly purchase a complete set of equipment in one-stop, including all auxiliary equipment such as cleaning and conveying, which avoids the time, as well as accessories and wear-resistant parts. Any problems in the later period can be solved in time for you, and the whole process of after-sales is guaranteed.