Compared with the traditional concrete silo, the self-weight of the coffee bean steel silo is one-third of it, and the cost can be reduced by 20-30%, which greatly saves investment. The speed of construction is fast, the return on investment is fast, and the rate of return is high.



SRON 12*500t Coffee Silos Project In Vietnam In 2022

In Early 2022, SRON started the project of 12*500t coffee silos system, which includes the design, delivery and construction of conveying, cleaning, receiving and dispatching, packing and electronic control systems for 12 coffee bean silos.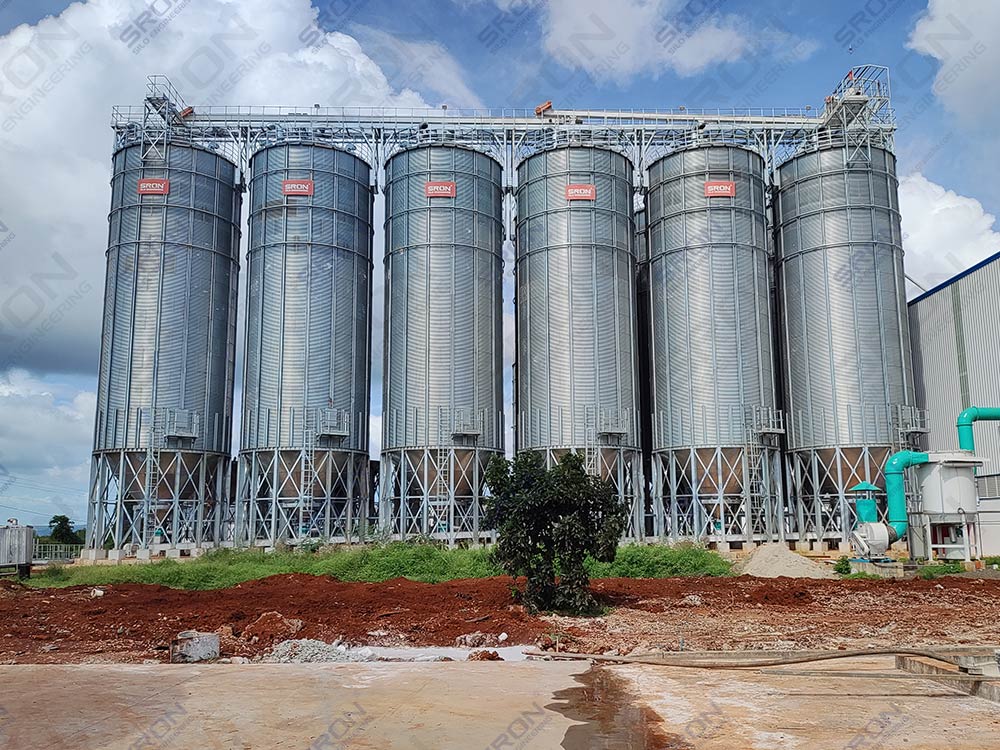 Due to the high oil content, short storage period and high quality requirement of coffee, the storage properties of coffee are fully considered in the design of silo systems. We carried out strict monitoring and management on the temperature and humidity inside silo so as to monitor the quality of coffee in real time. At the same time, considering the demands for bag feeding, long-distance transportation and full automation, we solved the problems of material retention, difficulty of maintenance and labor work which may appear during feeding, dust collecting and long-distance transportation.



In the process of delivering goods, SRON set up a project team to cooperate with technical department, engineering department and other departments to ensure the successful completion of design, production, procurement and goods delivery of this project.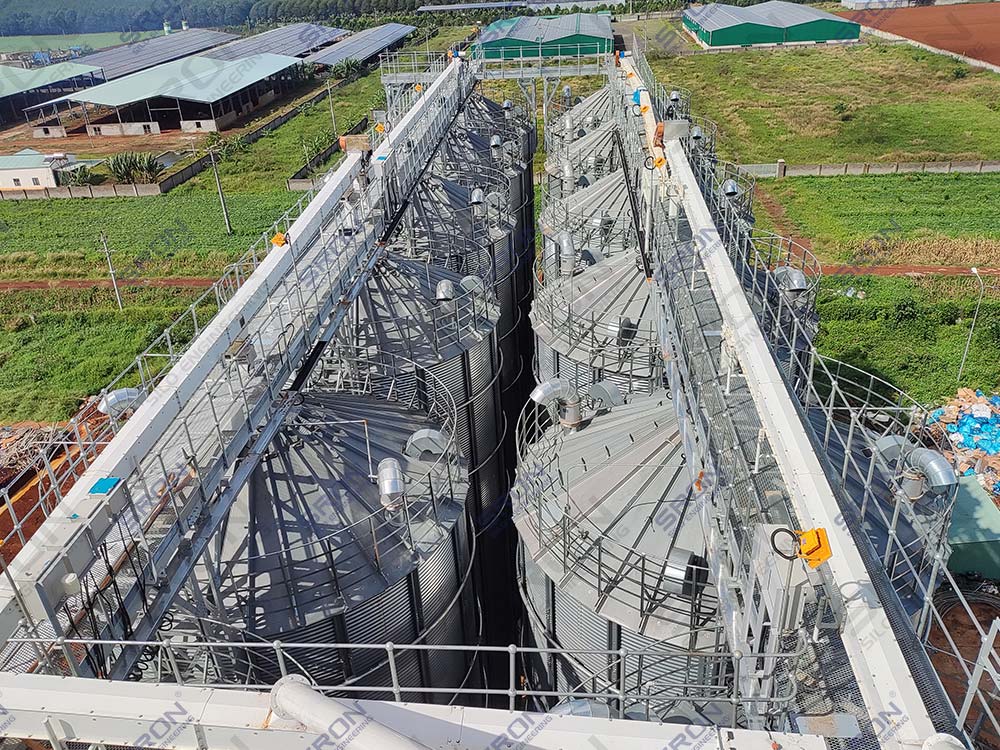 Where can You Buy High-quality and Cheap Coffee Bean Steel Silos?


HENAN SRON SILO ENGINEERING Co., Ltd. is China leading reputable EPC Contractor for grain storage silo project, closed storage yard, and grain port handling project for grain silo storage solution etc. SRON has the qualifications of Main Contractor for civil construction projects, Main Contractor for mechanical and electrical projects, and Specialized Contractor for steel structure project. In addition to coffee bean silos, we also sell flour silos,

corn silos

,

feed silos

, etc. Moreover, we also provide corresponding supporting equipment and good after-sales service. If you are interested in our coffee silo project, or want to know more detailed project information, please contact us freely.