Many companies have invested a lot of money in various grain storage equipment, such as concrete silos, thermal insulation silos, steel silos, spiral silos, etc. All kinds of storage methods have their own advantages. However, in terms of use and economy, the insulation silo still has advantages in all aspects. The insulation silo has the advantages of less land occupation, quick construction, light weight, and moderate price. At the same time, it also has the characteristics of durability, moisture-proof and insect-proof, well-ventilated, and dry, which are required for grain storage. It is easy to operate and belongs to semi-intelligent storage equipment. The long-term storage of grain in insulation silos has to go through the four seasons of spring, summer, autumn and winter. In some areas, the temperature difference between the four seasons is relatively large, and the temperature difference between day and night also has obvious changes. Therefore, the construction of insulation silos in these areas must use insulation effects.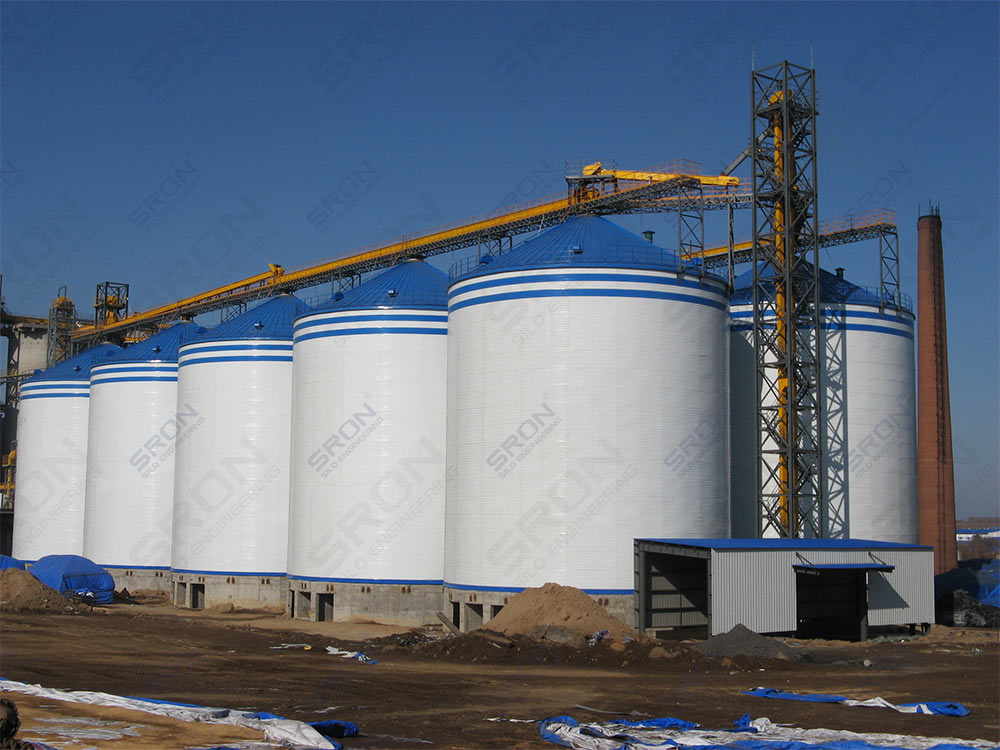 Advantages of Insulation Silos:
1.Thermal Insulation: The grain temperature change gradient in the insulation silo is lower than that outside, so there is no possibility of moisture.
2.Safe Storage of Grain: SRON insulation silos are stored at low temperature, which improves the stability of grain storage, maintains grain quality and extends the safe storage period.
3.Low Manufacturing Cost: The insulation silo is equipped with an outer insulation layer (polyurethane foam, such as foam plastic, waterproof wool, etc.), which is low in cost and short in time compared with the concrete silo.
If the quality requirements of raw materials are particularly high, they need to be stored in an insulation silo (such as seed storage), and the insulation silo adopts heat preservation methods to ensure the quality of raw materials.

The Characteristics of the Insulation Silo:
The insulation layer between the plywood can provide good heat preservation and heat insulation function, and avoid the influence of external temperature factors on the grain.
Guarantee of Quality:
Low temperature storage is to prolong the storage time of grain and avoid grain deterioration in the silo.
Safety:
Moisture-proof, sun-proof, waterproof, windproof, stable.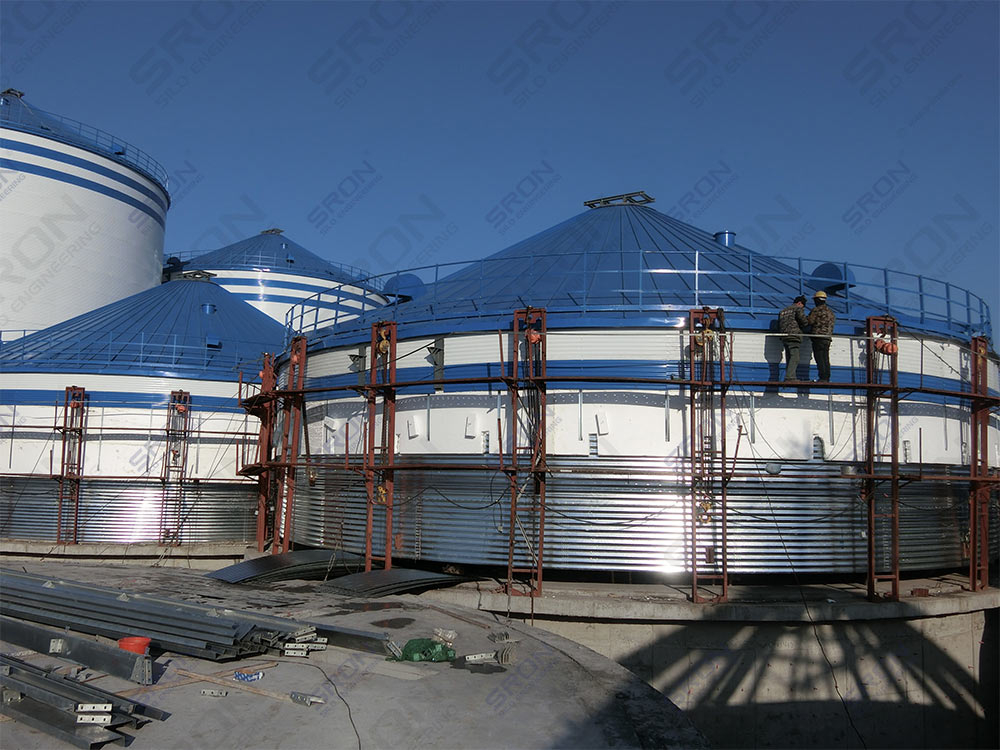 The insulation silo produced by SRON can complete functions such as temperature measurement, ventilation, and air induction according to the user's choice; the thermal insulation effect is good, the operation loss is small; it is easy to complete mechanized and modern management; the appearance is beautiful, the construction period is short; the service life is long, up to 30 years.
About Sron Silo Engineering

HENAN SRON SILO ENGINEERING Co., Ltd. is China leading reputable EPC Contractor for grain storage silo project, closed storage yard, and grain port handling project for grain silo storage solution etc. SRON has the qualifications of Main Contractor for civil construction projects, Main Contractor for mechanical and electrical projects, and Specialized Contractor for steel structure project. We have the complete qualifications in the field of bulk material storage and transportation in China.

SRON focuses on scientific and technological research, achieving new researching technologies each year. Currently we have 62 patented technology, among which 7 are invention patents.

SRON have built projects in more than 30 countries and regions, including Russia, South Africa, Indonesia, Malaysia, Kenya, Mongolia, Philippines, Peru and so on, with more than 900 sets of steel silos and up to 3 million tons of materials storage capacities, SRON quality and reputation are highly recognized by global users. For more information about Sron Silo Engineering and the Storage silo solution, please contact us or leave your requirements.
Technology Builds the Beauty of Project