The insulation silo is widely used in places such as the seaside where the temperature difference between day and night is large and the environment is humid. They are also widely used in places where the weather is cold in all seasons and affects the vitality of seeds. The application of insulation silos can keep the stored products in a controlled state. SRON insulation silos are designed, manufactured and installed according to D-4097 standard or American Society for Testing and Materials D-3299 standard. The unique enhanced optimized design, high-quality raw materials, accurate processing precision and perfect quality assurance system provide extremely safe storage and protection for your grain. SRON has more than 30 years of professional storage silo design, manufacturing and installation experience, and can meet your special requirements for insulation and storage of grain and other materials.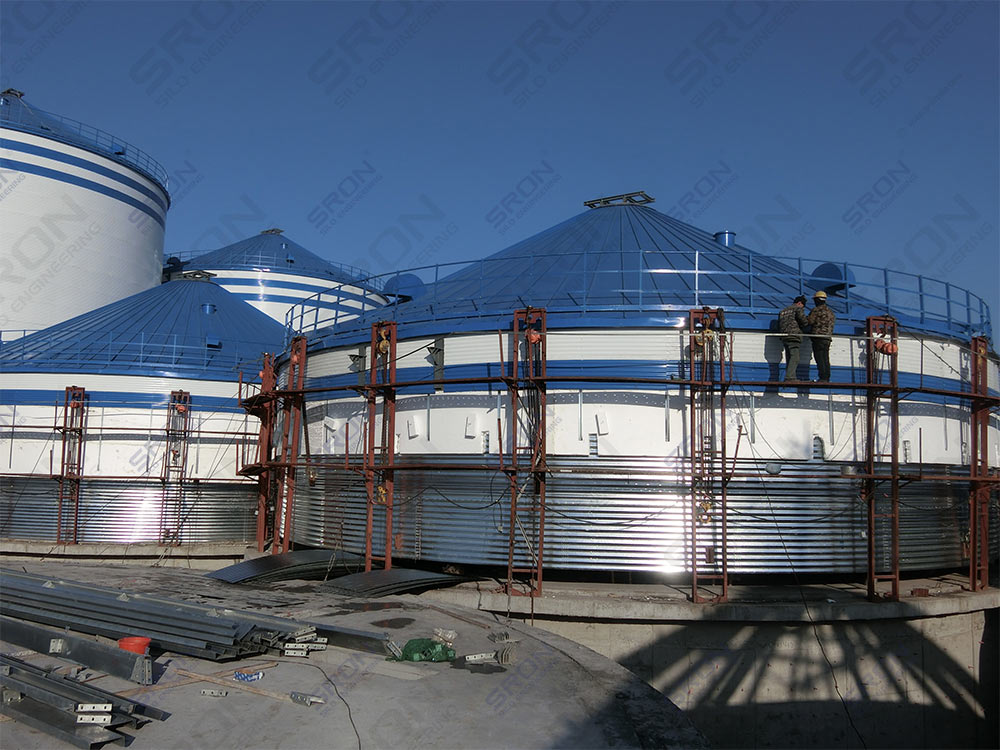 About Sron Silo Engineering

HENAN SRON SILO ENGINEERING Co., Ltd. is China leading reputable EPC Contractor for grain storage silo project, closed storage yard, and grain port handling project for grain silo storage solution etc. SRON has the qualifications of Main Contractor for civil construction projects, Main Contractor for mechanical and electrical projects, and Specialized Contractor for steel structure project. We have the complete qualifications in the field of bulk material storage and transportation in China.

SRON focuses on scientific and technological research, achieving new researching technologies each year. Currently we have 62 patented technology, among which 7 are invention patents.

SRON have built projects in more than 30 countries and regions, including Russia, South Africa, Indonesia, Malaysia, Kenya, Mongolia, Philippines, Peru and so on, with more than 900 sets of steel silos and up to 3 million tons of materials storage capacities, SRON quality and reputation are highly recognized by global users. For more information about Sron Silo Engineering and the Storage silo solution, please contact us or leave your requirements.
Technology Builds the Beauty of Project