Process design analysis of grain storage equipment

Food is a special commodity, and the seasonal nature of its production and the perennial nature of its consumption are two of its special characteristics. Therefore, there must be a storage phase after the grain is harvested. Grain storage facilities and equipment are upgraded to meet the needs of grain storage and logistics trade.


Analysis of the main components and process design of grain storage facilities and equipment


As the main bearer of grain transportation, the design and installation of steel structures have to meet the design requirements, welding regulations, process regulations, and engineering construction quality acceptance standard in addition to national standards, and the following issues should be noted based on the special characteristics of grain storage products.
1.The angle of inclination of the main steel structure along grain conveying direction should be less than the angle of rest of grain materials.
2.Reduce corners and dead ends where may accumulate grain and dust. Clean dust on the surface of steel structures with water or other tools to avoid accidents caused by accumulation of dust.
3.Due to the long construction period, the broken surface of steel structures need to be repainted after steel structures are installed to avoid rusting.


Grain conveying chute
Grain conveying chute is a pipe for connecting two belt conveyors and feeding or discharging grain. The following details should be considered.
1. The minimum slope angle of the chute should be suitable for grain conveyed.
2. Wear-resistant liner is installed inside the chute, and its inner surface shall not have any protruding parts which may cause grain accumulation.
3. The external chute and the connection parts of flanges and bolts (including bolts of wear-resistant liner) must be equipped with waterproof gaskets to prevent rainwater infiltration.
4.Seal all connection parts of flanges with rubber gaskets.


Roller belt conveyor, air cushion belt conveyor and multi-point discharging belt conveyor are mostly common conveying equipment in grain storage facilities. While the following process details need to be noted in the design of belt conveyor.
1. According to the characteristics of grain materials, the inclination of the conveyor at any grain loading point shall not exceed 10° in general, and its inclination at any other point shall not exceed 11.5° in general.
2. Hot vulcanization connection of belt can be made without moving any chutes or feeding chutes with the design length of belt. If necessary, a removable cover can be installed to facilitate the vulcanization connection of belt.
3.The conveyor placed in the underground corridor should be sealed with dust-proof cover and adjustable rubber edge skirt.
4.The discharge end of conveyor should be equipped with an adjustable belt cleaning device.
5.For environmental protection and safety considerations, in order to prevent dust, rain, and corrosion, usually conveyor is a fully enclosed structure.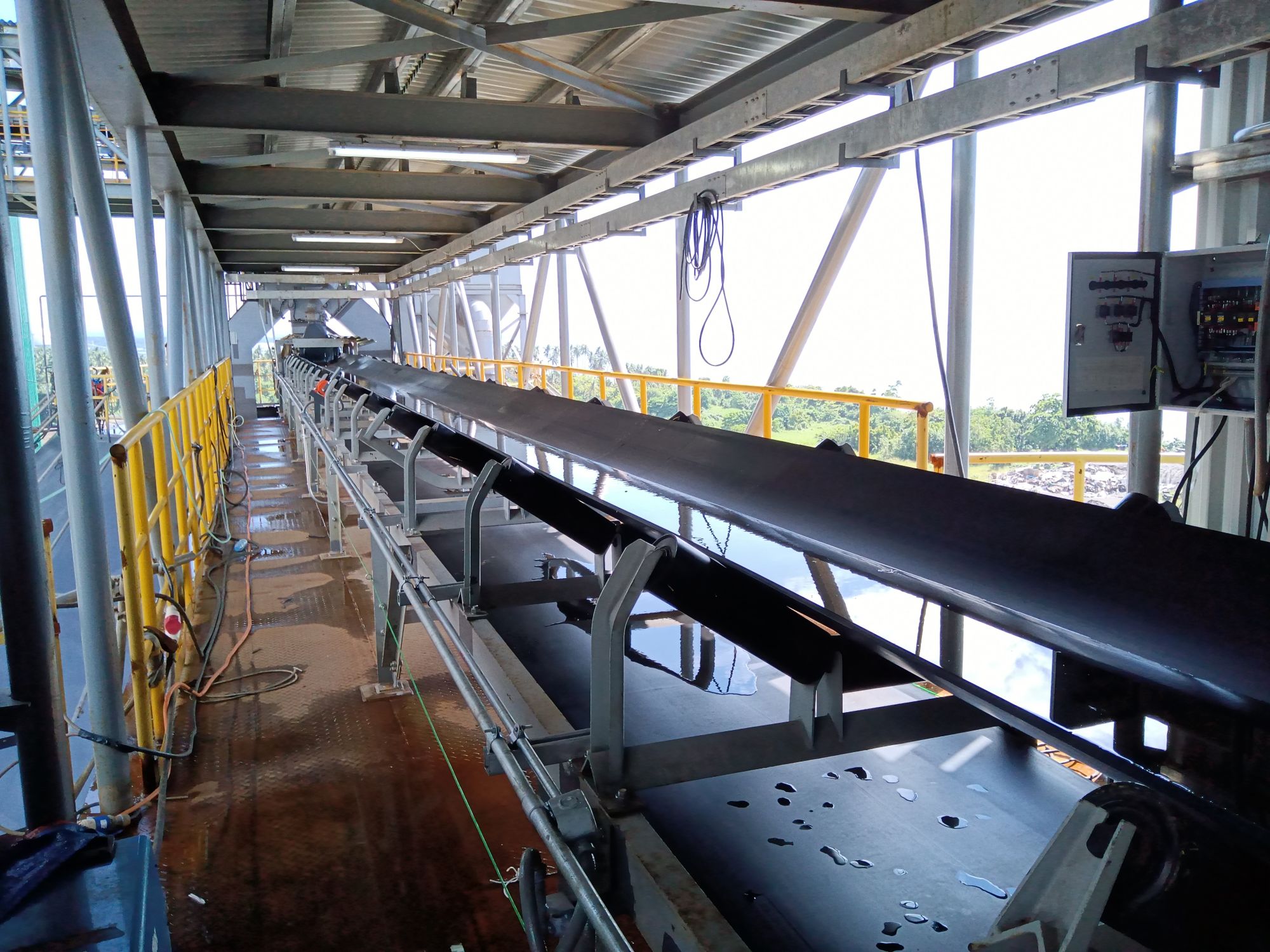 Dust of grain is moisture-prone, flammable, explosive and light. So from a safety point of view, dust control is a top priority in the production of grain depots.
From an economic point of view, grain dust is generally returned to the same grain stream and its return point in the process flow should be downstream of dust collection point or removed into ash house as required.
Based on characteristics of dust, bag dust collector is the most suitable. In humid areas, it is suggested add a vibration device on dust collector body to avoid dust slabbing.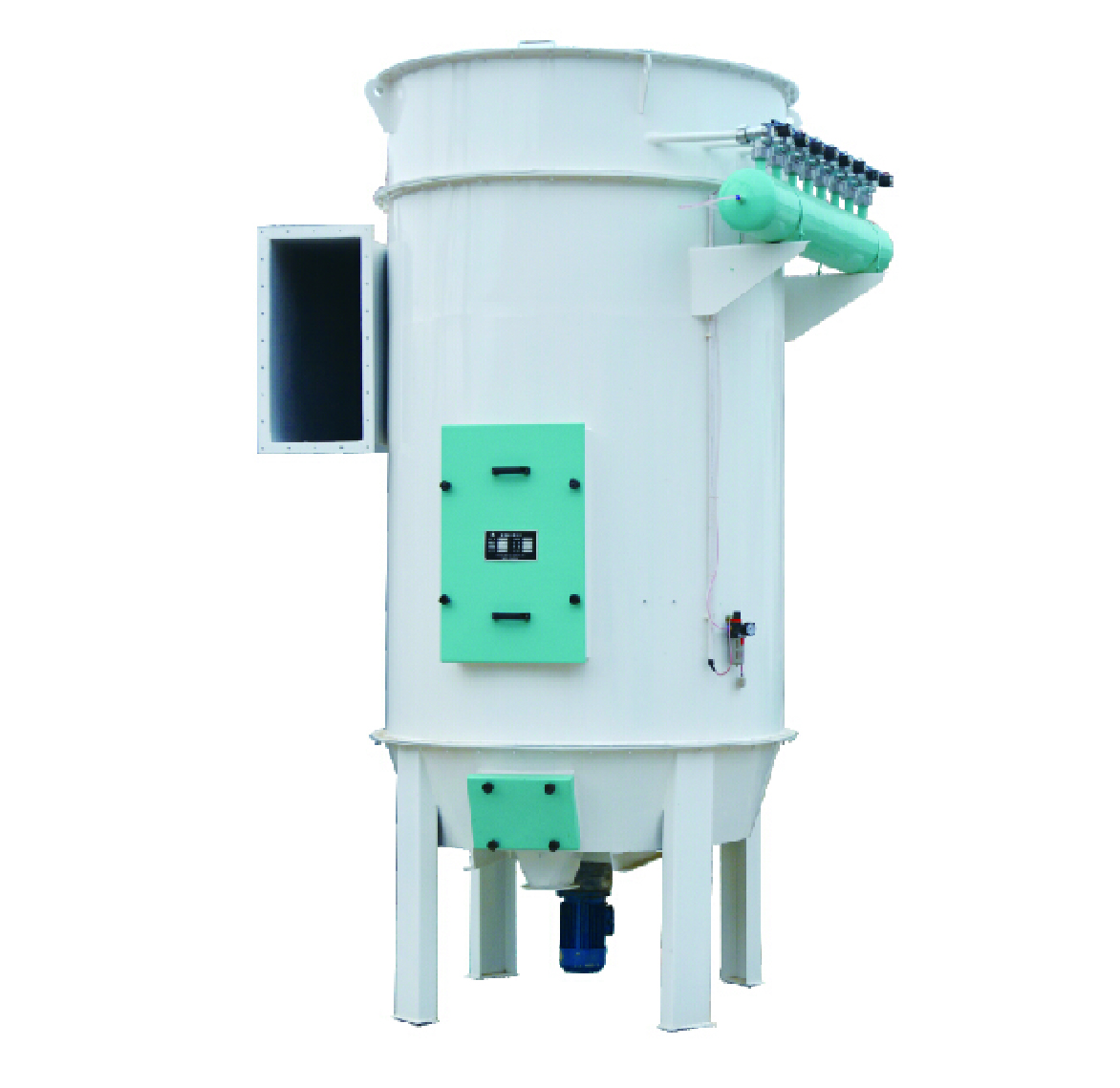 Electrical equipment
All electrical equipment and components used in silo shall be dust-proof. In the area close to sea, the electrical equipment of silo need to be dust-proof and anti-salt spray. Also, the equipment shall be dust-proof and anti-explosion and has a clear protection degree in the area with a lot of dust.
Electrical equipment installation methods, wiring devices, junction boxes, cable sealing shall be applied according to relevant standards in dust hazard zones.


Fumigation system is required for the grain stored in a silo for a long time to remove pests. Now dynamic phosphine generator, fixed circulation device, portable phosphine detector and alarm device are often used to form a fumigation system.
When the concentration of phosphine gas in the air reaches a certain percentage, it will be flammable and toxic, so the fixed circulation device, the body of grain silo, access gate door shall have a good air tightness, it is usually confirmed through half-life experiments.


Other equipment
Compressed air systems, electric hoists, manual hoists and other ancillary equipment, shall be designed and selected in accordance with national standards. Special equipment shall be purchased and installed as required.
In summary, the process design of grain storage facilities shall be made on the basis of fully considering grain material characteristics, dust characteristics, production conditions, etc., so as to ensure that material crushing, dust control, air tightness and other main parameters.